Well, I could let the
entire
week go by without at least one GJP, even if I only have a pair of earrings to show for it.
BUT, they're earrings made with that gorgeous mystic topaz I picked up. And I actually got the multiple colors to photograph!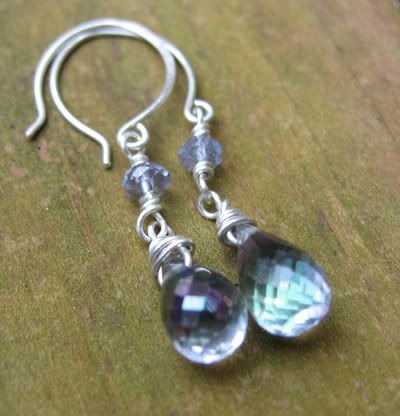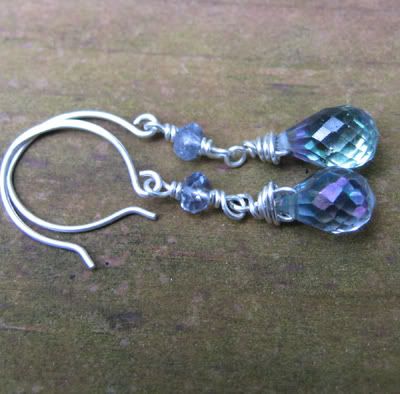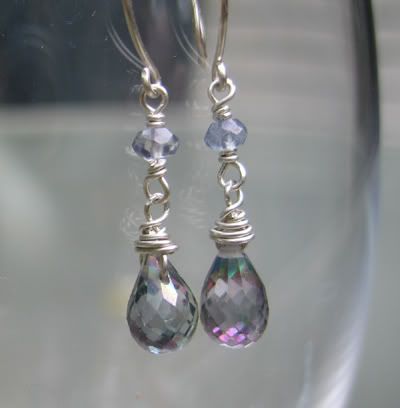 See the green in one pic, the blue in another, the way the colors shift in the stones depending on the angle of the sun? That's mystic topaz, with that prism coating the titanium gives the stones. I don't think I will ever get over my love for this gemstone, but then, I love topaz in general. Okay, so sparkly stones in general. LOL. I'll be listing these in
my Etsy store
sometime today.
Current Mood:
working