Another new set of earrings. I was going to make something similar to the copper set I posted last, but instead, ended up doing these - if only the camera would pick up the blue of these labradorite briolettes, I'd be much happier!
In addition to the lighter mystic topaz rondelles sprinkled in that cluster, the darker rondelles are called "black sapphire", which near as I can figure is a very dark sapphire that has been treated similarly to mystic topaz (at least it sparkles like it has!) It has flashes of blue, and I wish I could find more information on this stone than that. It must be "new" to the jewelry market: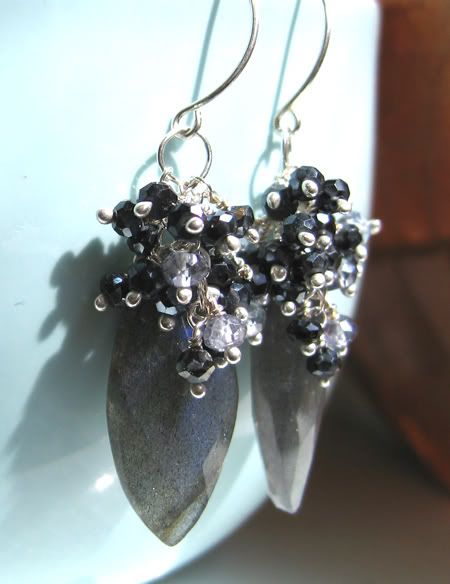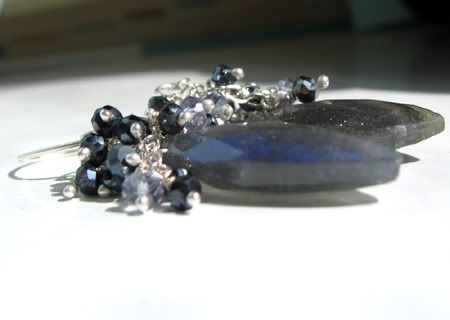 As usual, more pics and info at
my Etsy store
.
Current Mood:
creative