Okay, so as you might imagine, this will be a pretty picture heavy post. Yes, I had to sew all day Friday, but I did finish both my costume and Mark's. The fabulous
kistha
was literally my saving grace for styling the wig. I don't know what I would have done had she not been there. She also did my make up. Which turned out AWESOME.
And note the new "costuming" LJ icon. Probably the only icon I will ever use here that is actually
me
, and I'm only using it now because with the make up, and wig, and mask, well, it could be
anyone
under there.
A rare case, where my husband not only let me drag him in costume to a costumed event, but then he let me photograph him. Here he is with my brother-in-law, and
dthon
. Three dapper gentleman: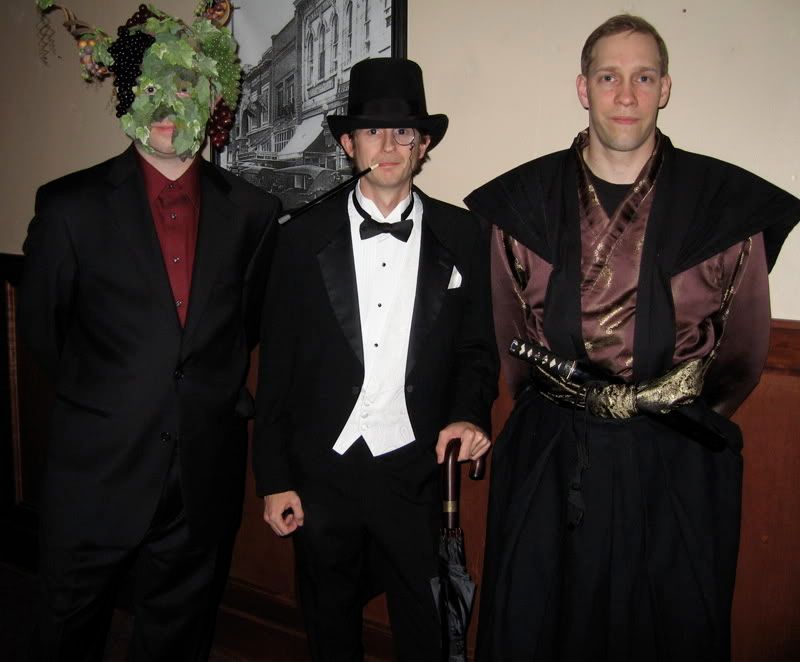 Points if you guess who they're dressed up as - well, my husband isn't dressed as anyone in particular. He's just, you know, in formal samurai garb from ancient Japan. But the other two are!
Me, as Marie Antoinette:
Me and the husband: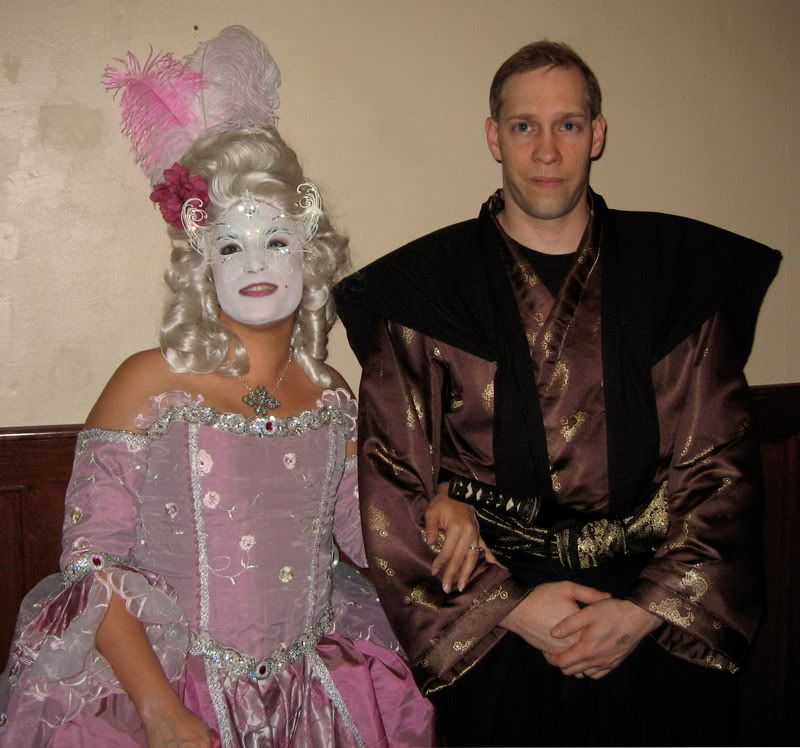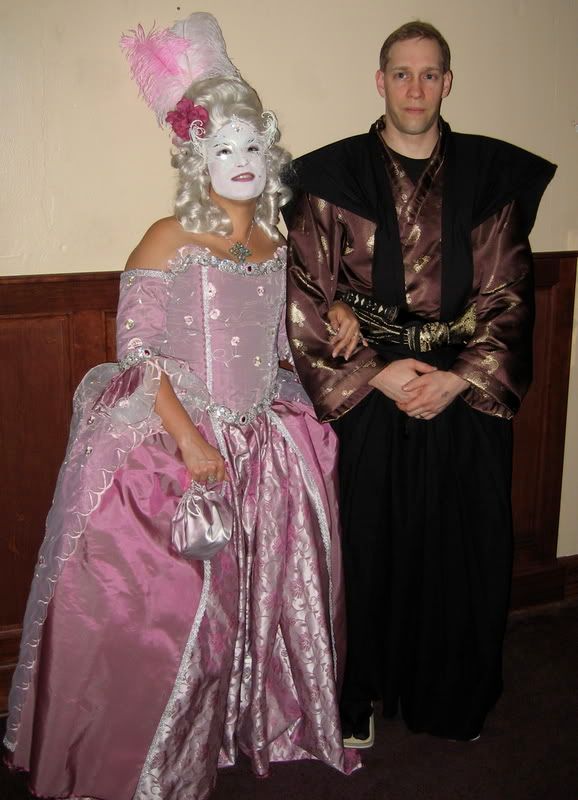 My friend L, who was too busy to stand still for pictures long: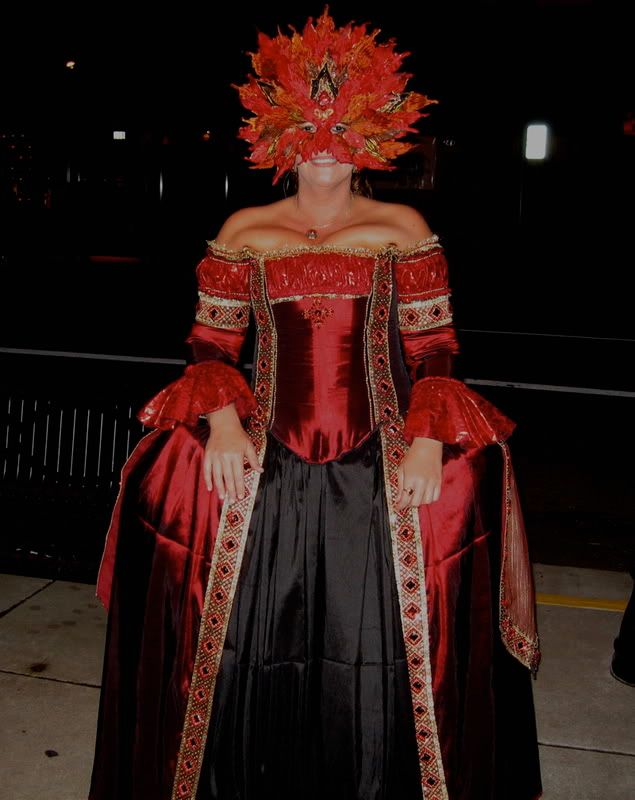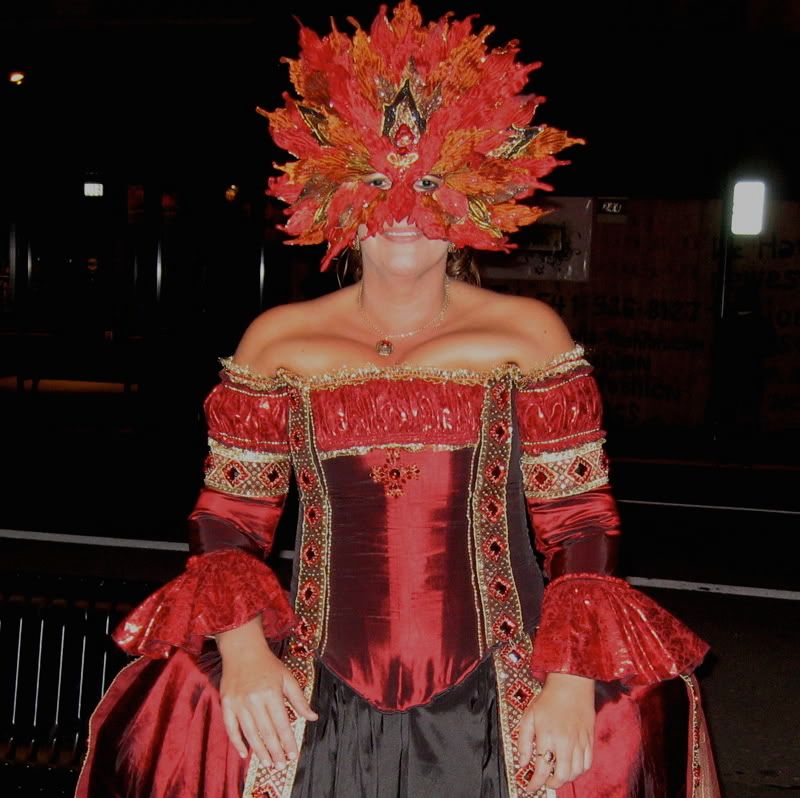 kistha
and
dthon
- doesn't she do fabulous make up? Also, her corset and skirt are AMAZING. You should feel how heavy that skirt is, with all the ruffles. I am mad at myself for not getting a full length pic of the skirt! It's tiered, with layers of ruffles to the floor. It's something like 14 or 16
yards
of fabric! (Um...I forget the name of the place she got it from, but they do fantabulous work.):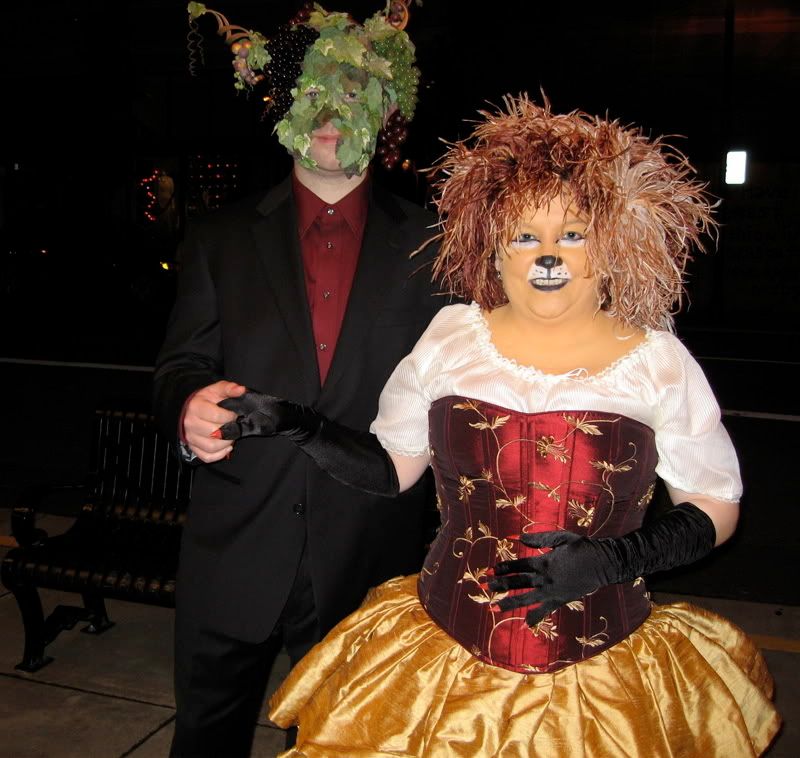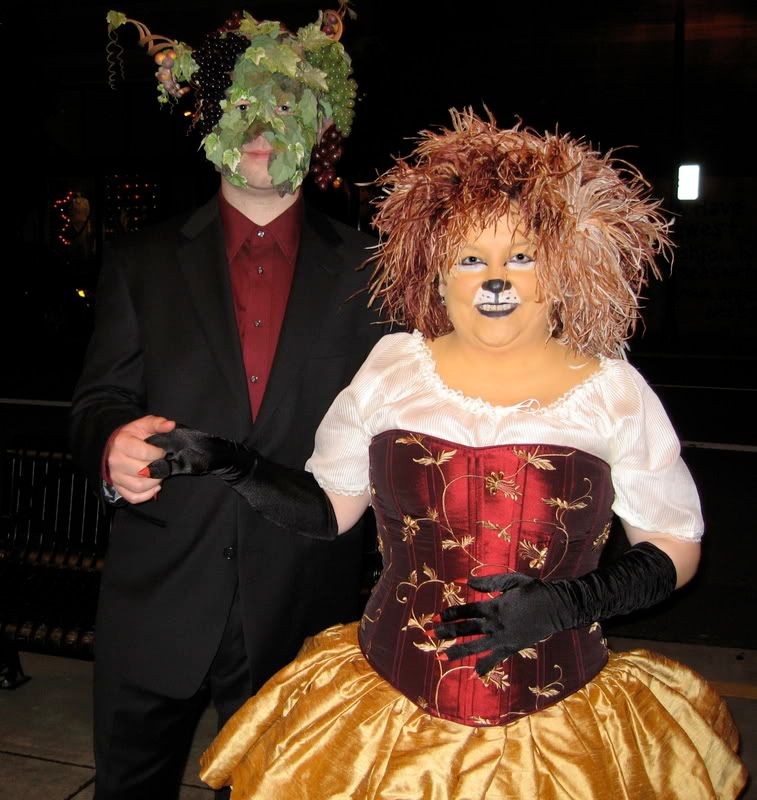 My sister and her husband. She won Best Overall Costume, but we all felt they got kind of jipped out of Best Couple. Nothing against the couple who won, but they didn't have nearly as strojng or original a theme as my sis and b-in-l. Can you guess what she is? (You were already supposed to guess his!):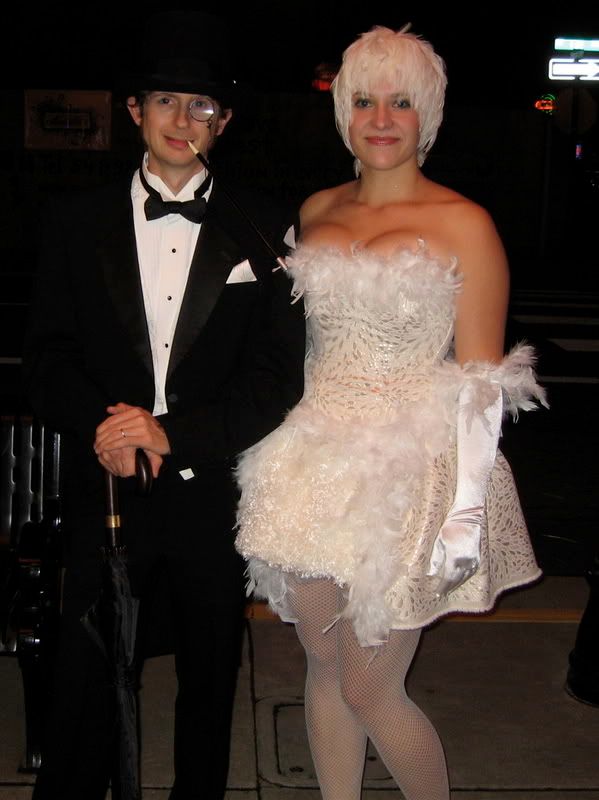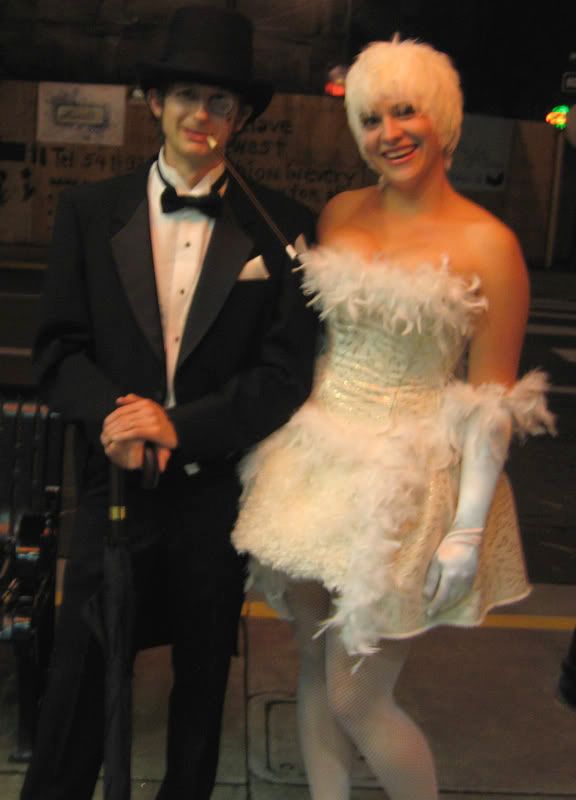 And last, a candid shot of Marie helping the Lioness adjust her mane, that I thought was pretty neat. L must have snapped it when she stole my camera for a bit:
As a side note, I won Best Overall Female Costume, and apparently I made out like a bandit at the raffle, but I was busy changing out of my costume by then and have no idea what I won.
ETA:
Here is a gallery link
where you can see a bunch of photos of other people who were there.
kistha
, I'll be sending you all of the photos officially sometime tonight, because I am a dork and forgot them on my laptop at home!
Current Mood:
awake