The view outside my house tonight: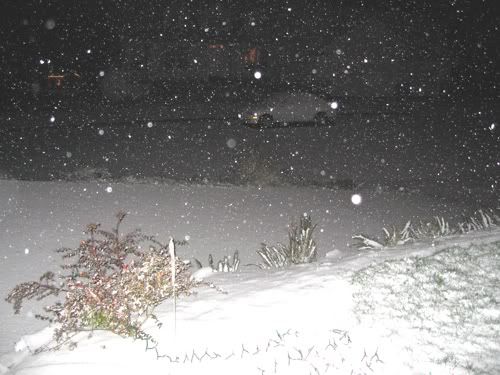 Not much yet, but just north of me it's bad enough they're requiring chains to drive anywhere, and the freeway was shut down for awhile today. There's ice under that snow, which is what makes it treacherous. And my Mom informs me, not only is it supposed to remain below freezing all week with more snow showers off and on, but an even bigger storm is due to hit next Sunday. We may get a white Christmas, and I can't remember the last time we had one of those (when I was in grade school, my mother informs me.)
Be safe, everyone under winter storm watches.
In the meantime, being holed up with the weather has given me time for jewelry making: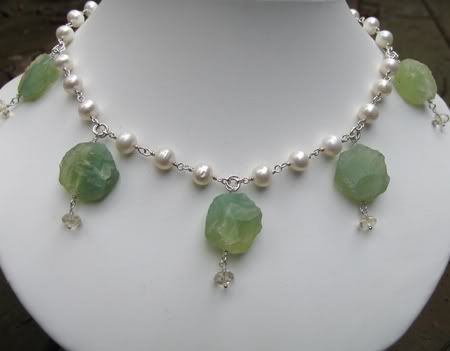 Chalcedony, pearls, and citrine.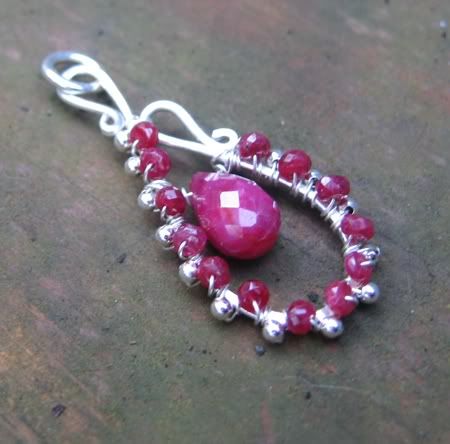 Rubies and silver.
Posted and soon to be posted in the
Etsy store
.