So, last night I did some baking for today's work sponsored holiday bake sale. We do one every year, and put the proceeds towards one Christmas charity or another. I'm not sure what this year's is going for, but I always try to bring something to auction off. Cookies tend to be the most common item, hence I avoid making them for this.
This year, I ended up baking two things. Pumpkin bread (recipe from
whiskeypants
), and orange-cranberry scones (recipe from my mother the pastry chef). Both turned out very well indeed.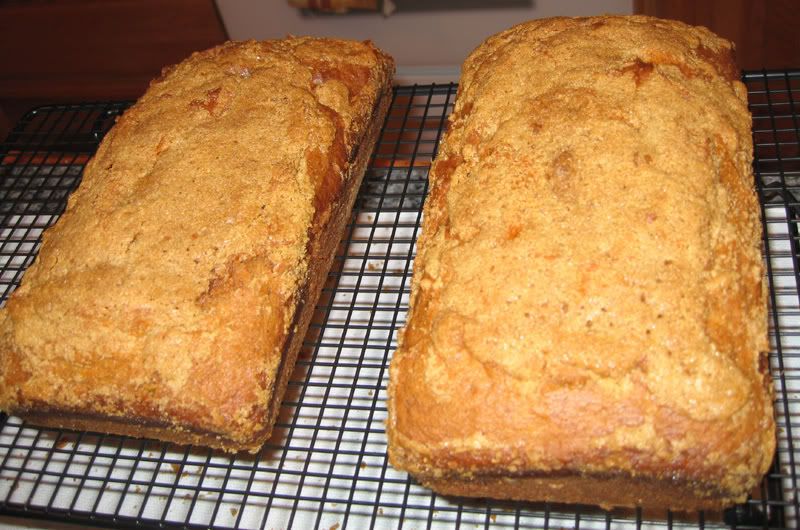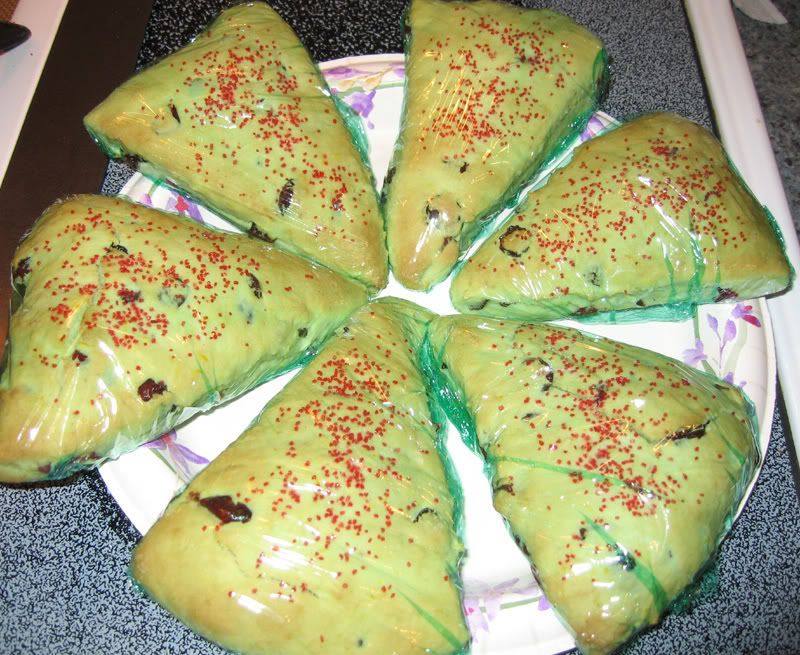 We shall see how much they go for. I'm not sure how many people bring pumpkin bread, but I brought a piece from the loaf I am keeping and handed out bite sized samples to whoever happened by this morning, hopefully driving up the bidding. ;)
Also, it's amazing how exhausting baking can be. I usually find it fun and stress free, but I was wiped by the time I finished the scones last night. Maybe I'm coming down with something. I also ended up with one of those low grade headaches that tend to stick around for awhile. Sure enough, I still have it this morning. Perhaps it's time for some ibuprofen.