I've been sitting on some absolutely fantastic peruvian blue opals for awhile, and last night I finally made something with them.
Sadly, my light really sucked when I took these pics - I'll have to take some better ones tonight.


ETA:
Added better pics!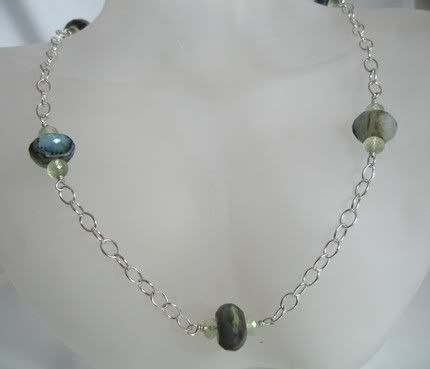 These pictures really don't don the stones proper justice - they are gorgeous, translucent in some places, opaque in others, with some very cool looking darker inclusions. The smaller green rondelles are more of that awesome phrenite. More pics and description at
my Etsy store
, as per usual.