So, first result with those amethyst beads. I wanted a simple design because the amethyst is so awesome, it really showcases itself.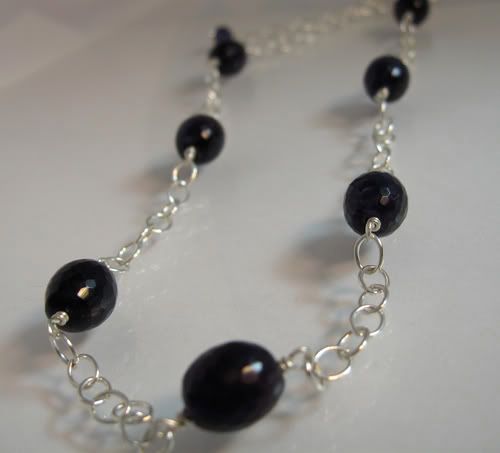 As always, more and bigger pics at
my Etsy store
.
And I just have to say, I may be overdoing it lately with the writing and the jewelry making. This morning my left wrist/hand is experiencing sharp, shooting pains that don't seem to originate really from anything specific/anywhere. They're just there, and they hurt so bad when they happen it's almost difficult to breath. This is
nothing
like the carpal tunnel signs I've had (and gotten rid of) in the past, so maybe this is something else. Perhaps I should see a chiropractor.