I was so not going to buy anymore beads right now. I have lots, really!
And then I saw these this morning: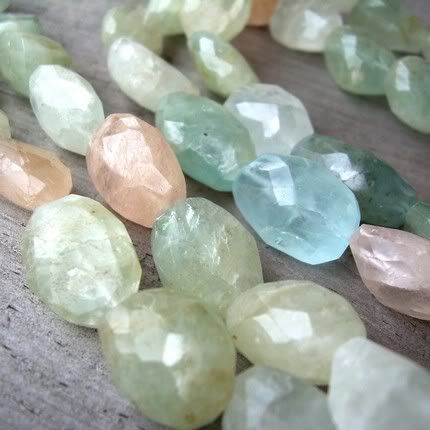 Beautiful, chunky aquamarine, for a reasonable price (hard to find, for aquamarine.)
It was the only strand the seller had. I couldn't resist. I mean, look at those blues and greens and pinks! So spring.
Current Mood:
guilty