Yesterday was a fine jewelry day. A couple of Etsy sales, an order, and I spent some time last night with wire. I made a dozen clasps to fill an order, and then I made these: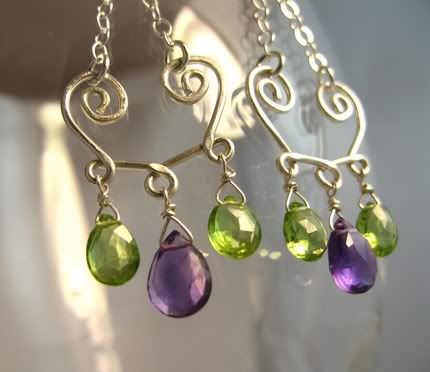 Dubbed April Showers by
kistha
, I am absolutely in love with them. In fact, since these are the last of my gorgeous peridot briolettes, I've placed an order from some this morning so I can maybe make a pendant or necklace in a similar style. I don't know what it is about springtime and peridot, but for me they just go hand in hand. More pictures and info at
my Etsy store
as usual.
I'm also very pleased with how the chandeliers turned out. I think this may be a style I actually reproduce with variations of color, and perhaps the number of briolettes.