God, daylight savings sucks. Getting up when it feels like 5:30 instead of the 6:30 the clock tells you it is really, really sucks. It set my whole morning off - I almost forgot to take the dog to her groomer's appointment, and so remembering to do so was good, but made me later to work than I wanted to be. And now I am here, without coffee, and more tired than I should be. If I recall last year, it took me almost a week before my body adjusted to the new time. *sigh*
(
Hey,
Supernatural
friends, does anyone, by any chance, have S3 so far saved to DVD, that you wouldn't mind sending me copies of? The husband and I are up to the S2 finale, and it would be awesome to be able to catch him up before new episodes start airing. I could wrangle DVDs myself, but they take forever to make on my little MacBook for some reason (avi to mpegs and all that, I think. We're talking three or more hours per ep/finished DVD. And there are a lot of episodes.) DVDs are preferable, as our ancient Sony DVD player does not play VCDs, and he will not want to watch them if he can't do it on the TV.
)
I just thought, it never hurts to ask.
Jewelry:
I spent some of my weekend making this: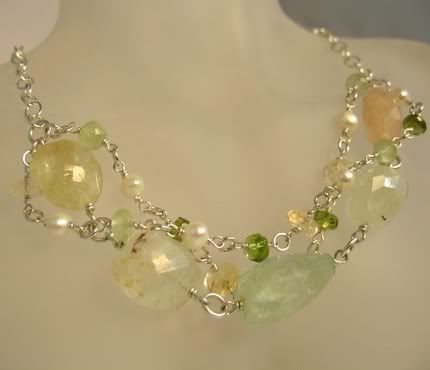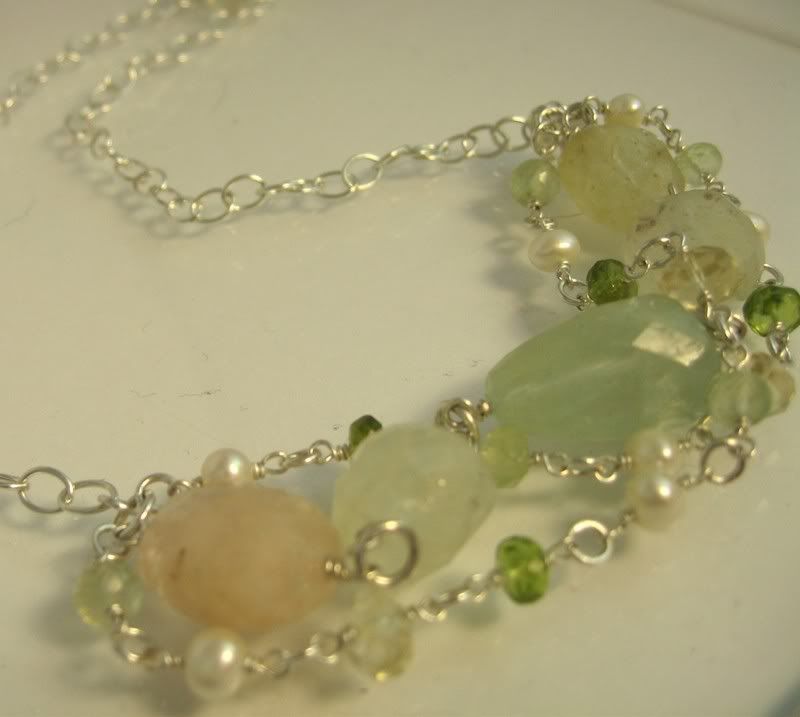 Why yes, those aquamarine nuggets I ordered did come in. :-) I call it 'Melody of Mermaids'. Aquamarine, with ropes of cirtrine, phrenite, peridot, and pearls. More pics and info at
my Etsy shop
, as per usual.