I sure hope some people other than me will love this labradorite as much as I do.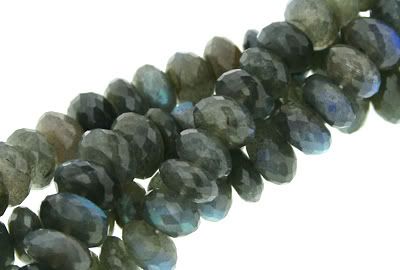 I should maybe mention these rondelles are unbelievably huge with amazing shape, faceting, and flash. 10-12mm. You just don't find that in labradorite very often. Still, *winces at price of multiple strands*
*hopes hopes hopes this supply shop thing will be successful*
I told myself I wasn't going to buy
anymore beads
until shipments came in and I started selling some on the supply shop site. But I have never even
seen
labradorite rondelles like these before. And it was a case of, if I waited even five minutes, much less five days, they'd be snapped up by somebody else and gone.
And now, I really, really am not going to buy
anymore beads
until I get some listed on the site, and start selling them. Really.