Made some jewelry yesterday. Today is errands and house work, but yesterday was art.
Deep green kyanite ovals with faceted peacock pearls and byzantium chainmaille links.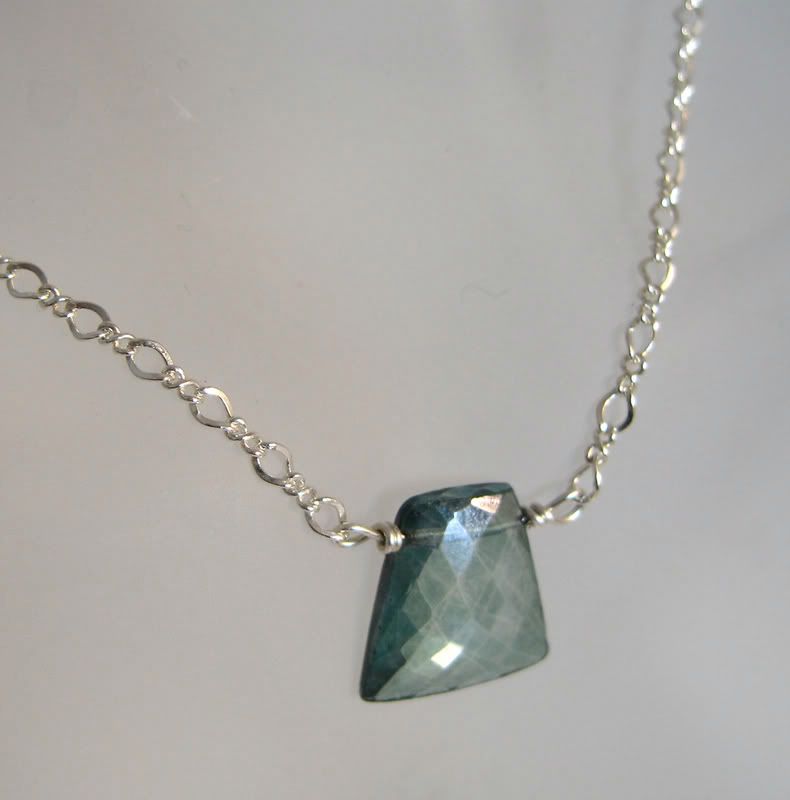 Mystic topaz pendant necklace. I'm finding it's really hard to capture the color and sparkle of this stone with the camera.
More pics and info at
my Etsy store
, as usual.