I had a fairly busy weekend. Worked a little on the book - not so much with new words, but reworking a scene that wasn't quite coming out right. It has passed at least one of the betas, and so now I'm free to move onward.
I also saw
Ironman
again. It is just as good the second time, maybe better.
I worked on jewelry, finished a couple of things and photoed/uploaded them to
the Etsy store
.
A labradorite necklace: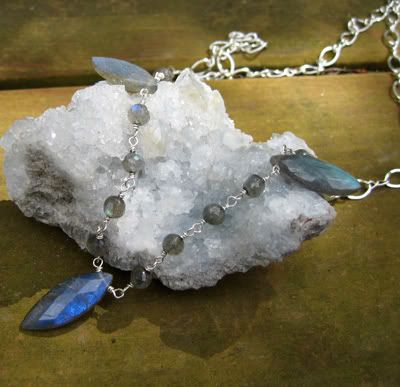 And some mystic topaz/aquamarine earrings: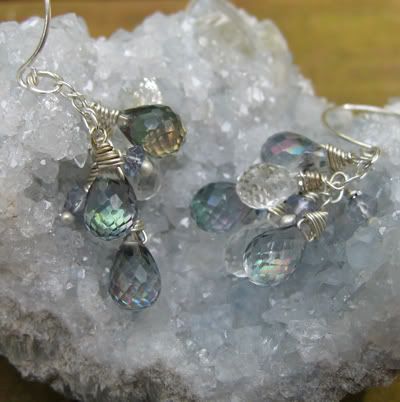 All of this was around a Mother's Day breakfast and spa pedicure (my toes are painted a sparkly blue, just in time for sandals and the apparently
90 frelling degree weather
we're supposed to get this week). I'm not complaining, exactly, but jumping from 40-50 degrees to 80-90 degrees in a week's time does not allow one to acclimate very well. The Mom-in-law and I have decided to make this a monthly thing for the summer. Next month, the day Mark leaves for Japan and her hubby leaves to drive to their other son's home in Texas, we have a date for another pedi and a movie. :-)
It all felt too short, though, and now I'm back at work. Though we do get Memorial Day off this month, so I have a three day weekend to look forward to, I suppose.
Current Mood:
working