I made jewelry last night, and it was good. I can only go so long without breaking out the pliers and the silver wire, and the pretty stones. I've had a fascination with kyanite for some time - but you know that already, right? My endless pictures of "Oh, look,
more
kyanite!" probably gave that away.
So, I've been wondering what I'd do with this spectacularly lovely round, teal kyanite for some time. I am mostly hoarding it for my own, as-yet-undecided purposes, but I played with it some last night, and found it went really, really well with some gorgeously crackled fire agate (dragonscale carnelian, as coined by
elisem
):
I've provided the dime for a sense of size. I can say "16mm, huge rounds!" till the cows come home, and people still won't know how big that is.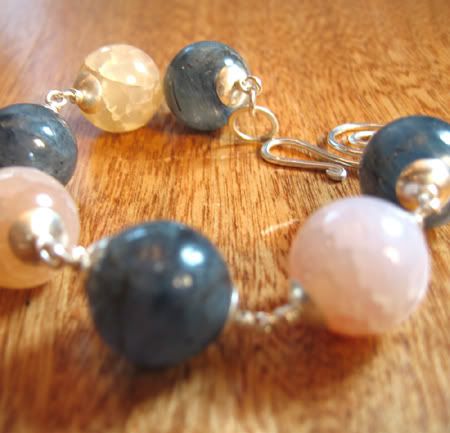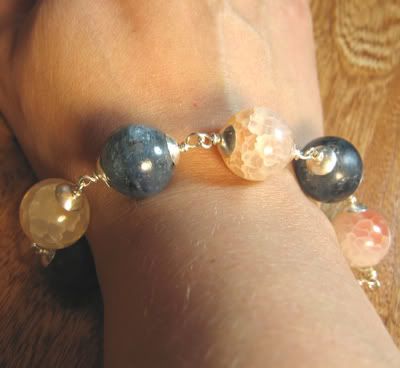 More pics and info at
my Etsy store
.
Current Mood:
accomplished