I was busy last night. I made another pair of swirly silver and labradorite earrings, and because I felt like experimenting, a labradorite pendant that I'm very pleased with. I love how the silver sweeps and swirls around it.
Why, yes, I
am
on a labradorite kick, why do you ask? I have so many pretties from that gem show a couple of months back, and now I'm finally using some of them!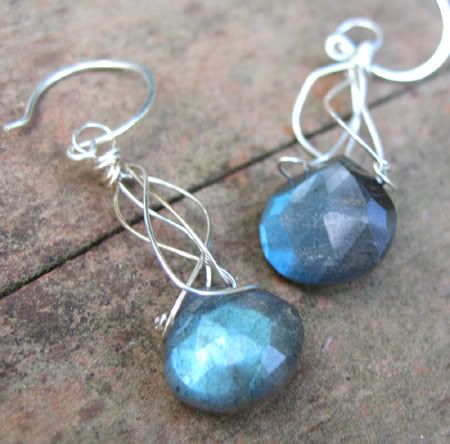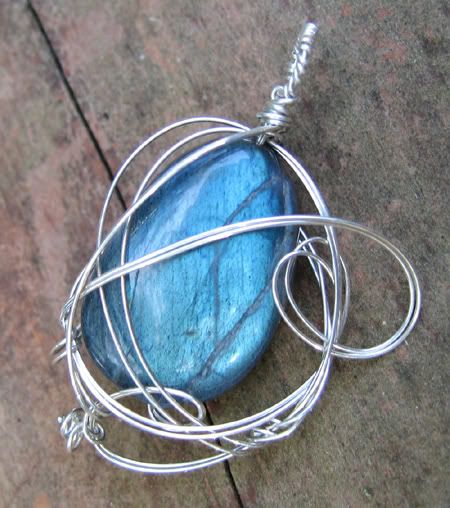 More info and pretty pictures as per usual, at
ye olde Etsy store
.
ETA:
Well, that was fast! The earrings are sold. Wow, people like this design. I will have to make more. :) I also have a pair in gold fill I'll be listing sometime today.
Current Mood:
pleased