Can you guess what I'm posting this morning? Yep, another gratuitous jewelry post! I always feel slightly bad when I get on one of these creative rolls and it seems like I'm only posting jewelry pics or wordcount updates. I sort of wait to see if the de-friending is going to start, but you guys must be pretty tolerant, cause it hasn't happened yet. (This would be why there's that "I'm a slightly obsessive personality..." warning on my info page. Hi, welcome to Rhien's journal, where the next obsession is only one journal entry away...
Anyway, another pair of earrings this morning. Silver swirls again, but this time with some absolutely fantastic keshi pearls that arrived via fedex yesterday. *loves fedex* These are so gorgeous, the strand was almost blinding in all its gleaming white, lustrous glory. I had to make something with them immediately, and lo, here it is: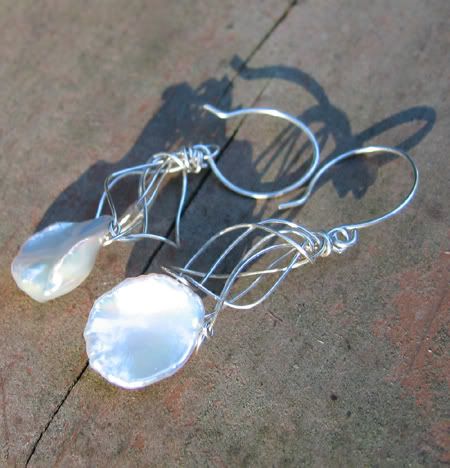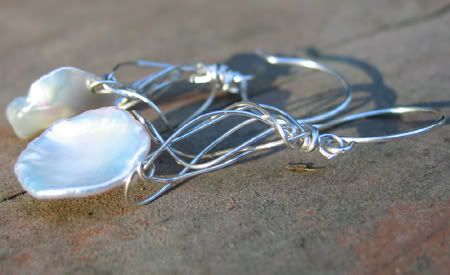 And yes, these are already listed in
my shop
.
ETA:
Apparently, I can't make these things fast enough. I think I have found one of my "signature pieces" as a jewelry artisan.
Current Mood:
creative