Yesterday was release day for Sherrilyn Kenyon's much anticipated
Acheron
.
Can I just say how fantastically exciting it was, sitting at work at 8:00am and d/ling the book instantly to my Kindle? No frantic drive to the bookstore and back on my break, taking twenty minutes when technically I only get ten, just so I could start reading it on my lunch. No, no. Just select, buy (for $9.99 instead of the usual hardcover price, no less) and there it is thirty seconds later.
The only downside? No flipping to the end to
finally
find out who Ash's heroine is and see if I was right! Of course, I don't like flipping to the end of any book, so this way it keeps me from temptation. But dude, I cannot read fast enough to find out the answer to that question!
*anticipates the next JD Robb book* Oooooh, to be instantly able to get started on the next Eve and Roarke book! This is definitely one of the perks to Kindle. :-)
Oh, and one GJP picture today. A pendant with kyanite. Though I think this might be the last pendant for awhile, or until one of them sells. Right now when you look at my shop, the top three items are all blue pendants...I'm afraid if I add anymore, people might think blue is the only color of stone I use!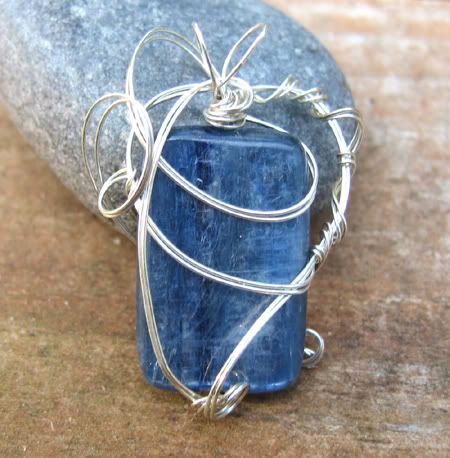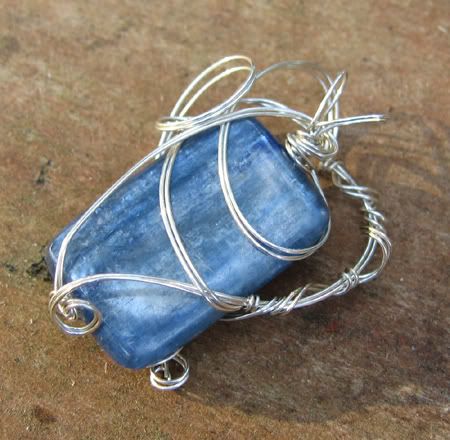 Already listed in
the shop
, obviously.
Current Mood:
happy