The customer who purchased my first set of
keshi pearl swirl earrings
requested a matching pendant, so here it is. It's more like the earrings than the other pendants I've listed lately, largely because with pearls, they don't really come "nugget sized" for larger designs. In any case, I really liked how this turned out, and may make more in the future.
Pics hastily taken while at work this morning, so not my best. But I wanted to get the pics off to the customer before I leave for camping tomorrow.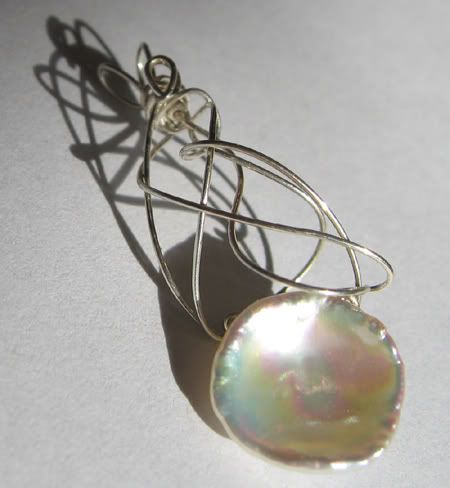 If she decides it's not quite what she had in mind, I'll list it in the store later.