More non-blue of the pendant variety! This time,
really
not blue. I'm going with garnet, and deep red: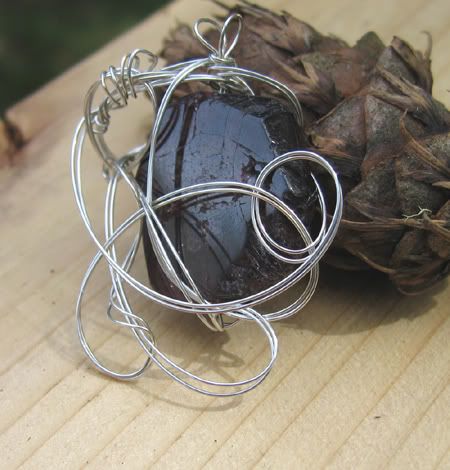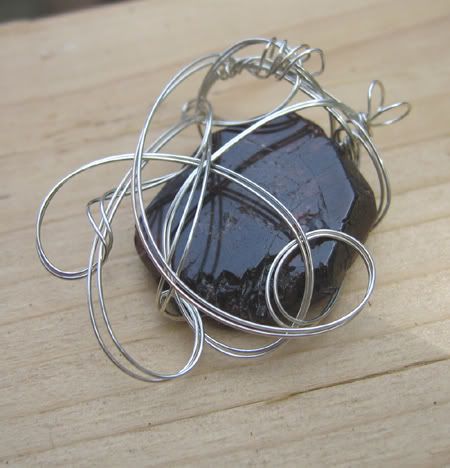 This was one of the rare cases when I finished the pendant, looked at it, and thought "Huh, that's not how I pictured it at all." But before I could take it apart and try again, my husband passed by, saw it, and said "Oh, wow - that is really cool!" Me: "Um...really?" Him: "Yeah1 that is my favorite one you've made yet."
So if you like it, you have him to thank. :) Because he liked it so much (he was appalled when I mentioned taking it apart), I thought "Just because it isn't exactly what you pictured in your head, doesn't mean it's not good. Other people besides Mark will like it."
More info and pics at
my Etsy store
.
In other jewelry news, I ordered some truly spectacular white topaz yesterday. I'm not supposed to be buying right now, but I could not pass these up at the price being offered. These are the sort of stones I drool over at gem shows, and can never afford. AAA quality, a huge 17mm in size. I can barely wait to get my hands on them and start making things. Topaz is one of the harder, more sparkly stones, no matter what color it comes in. White topaz is fantastic in that same classic way as diamonds, only much more affordable. (Well, sort of. I will tell you that retail value for the strand I ordered at a SUBSTANTIAL discount, I hasten to add, was almost $2,000. We're talking about nearly 500 carats of white topaz, all together. Not that I will use all the stones in one piece. Tempting as it is, it would probably never sell, even given the insanely discounted price.)
In any case, here is a preview of the stones: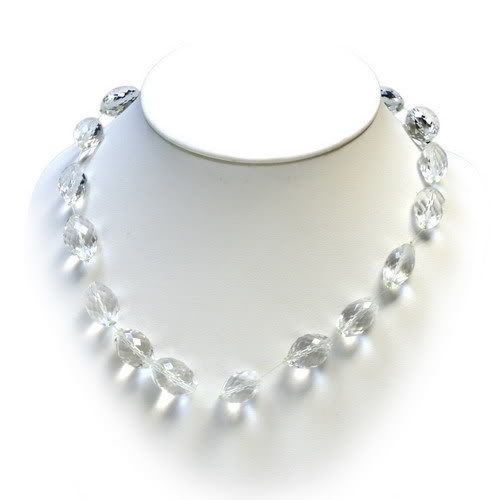 Current Mood:
hungry