Wow, been awhile since I posted one of these.
Actually, it's been awhile since I made this, it just took me a few weeks to find the time to photograph it. Gorgeous rainbow moonstone nuggets are spaced with AA labradorite rondelles. Blue flash in all these stones, so everytime you turn your wrist, something seems to glow with blue fire. The moonstone, in particular, reminds me of the aurora borealis, even though I couldn't get the flash to photograph properly! Grrr.
Anyway,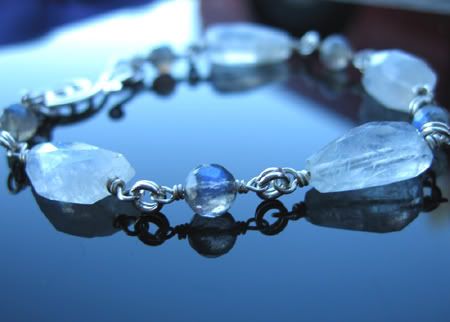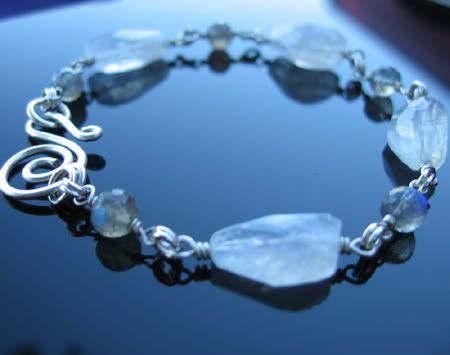 More photos and info at
my Etsy store
.
Current Mood:
calm