No, I can't believe that Proposition 8 passed. I have no words, really. What makes people think they have to right to tell anyone, of any gender or sexual orientation, that they cannot legally marry their lover? Why is it even a
legal
issue in the first place? I mean, sure whatever, I get that a marriage certificate is a legal document. WHATEVER. It should be a private decision between two people. Marriage should be JOYOUS.
And let me just say? I don't talk about it much, but I am politically conservative. On a lot of issues. But this? Absolute bullshit. Not all conservatives believe the same. And not all liberals, obviously.
This just highlights how far we still have to go as people, as reasonable, feeling human beings.
So, in light of this, it occurs to me that I just
happen
to have recently acquired this beautiful, beautiful "rainbow" stone called calsilica. I only have two strands, but I think I'm going to offer them up to make earring sets and perhaps bracelets at cheap,cheap prices, for whoever the heck wants them. Let's see.
ETA:
On suggestion, I'll be donating half the proceeds (aka, after materials are covered) to an organization yet-to-be determined promoting gay and lesbian rights. Something of the GLBT, though a quick google search was enough to set my head to spinning. Suggestions would be welcome!
Prices to be determined, and I'll make sample pieces tonight. Drop me a comment if you think you might want one or the other, so I can earmark how many I can actually make.
Pics of the stones in question: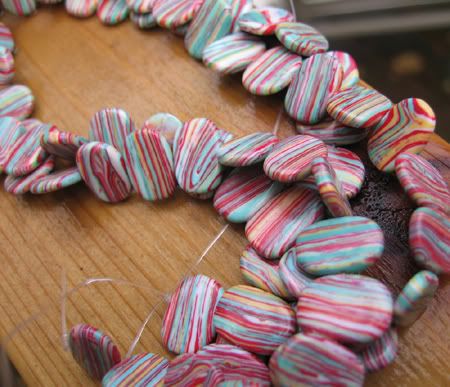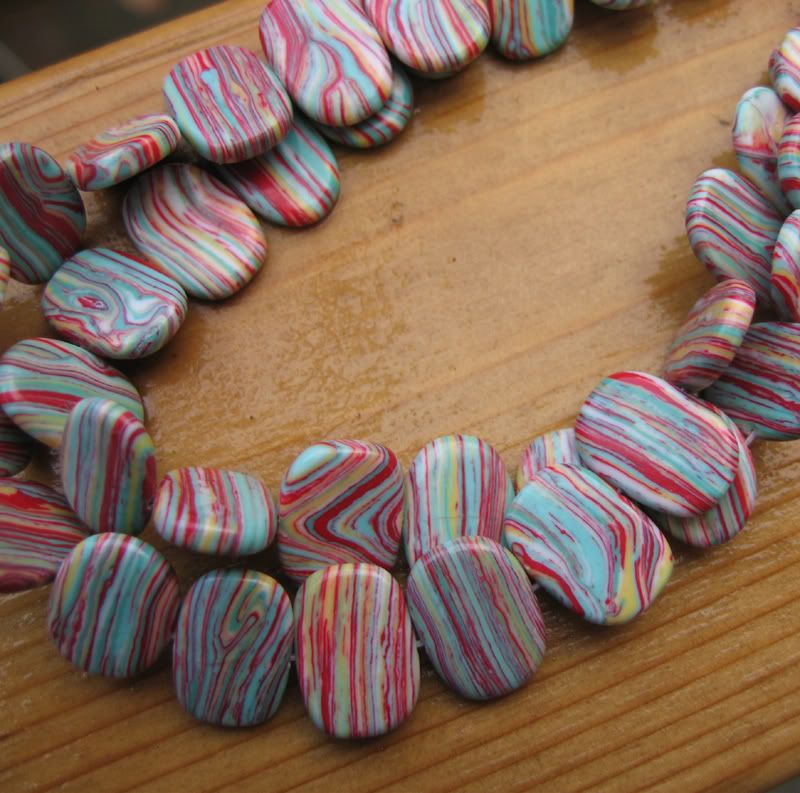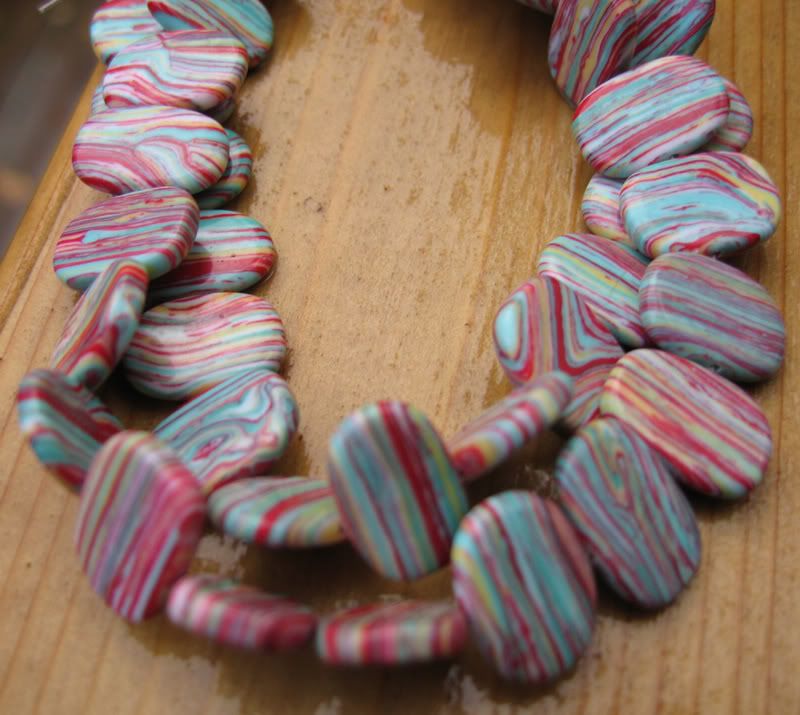 Yes, I know they aren't perfect. But I think they are beautiful, and would get the point across, no?
Current Mood:
working