The earrings: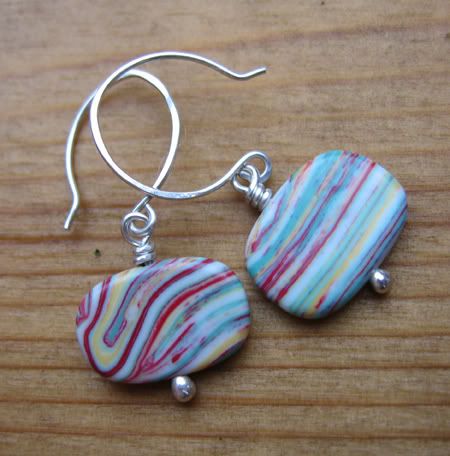 Simple, but that was kind of the idea. Simple, cute, and an obvious rainbow. :)

The shape and size of these stones isn't really working for a bracelet. I may do pendants, instead.

ETA: HALF the sale price (aka, above and beyond my cost to make the pieces) will be donated to the ACLU, which is actively fighting Prop 8.

I do have a limited supply of this Rainbow Calsilica, but I'm also attending a bead show this weekend. If these prove popular, I'll look for more.

In case it was ever in question, these are all going to made with argentium sterling silver. Tarnish resistant, and more hypoallergenic than sterling (no copper in the silver!). If you'd like gold fill, that can be arranged, but it will change the cost slightly as gold fill is more expensive. Please add $2 for shipping your order (unless you're ordering fifty million pairs, or it's International shipping. It still might be $2, but I'd have to check the price with the post office.)

Earrings: $14/pair (pictured above)

Pendant: $12 (note: this is just for a pendant, no chain.)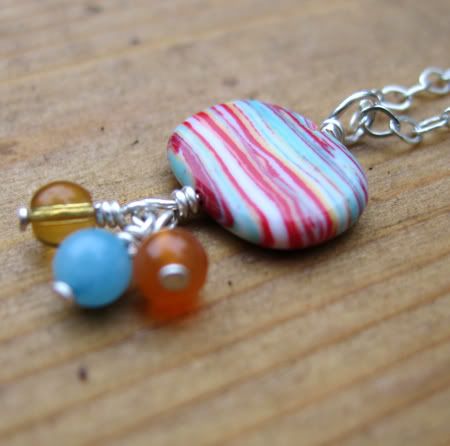 Note the size:


These stones are10x15mm and pretty thin. They make pretty, delicate jewelry, not the more substantial sizes for pendants that y'all are used to seeing from me. The drops are real stones, not glass, in this particular case: reconstituted topaz, turquoise, and carnelian. But I also have amethyst, and, um - I think it's adventurine. It's green, anyway. I couldn't find anything a suitable red color for the size and shape I needed, but I have stones of all the other stripes, so to speak.

And lastly, with the earrings: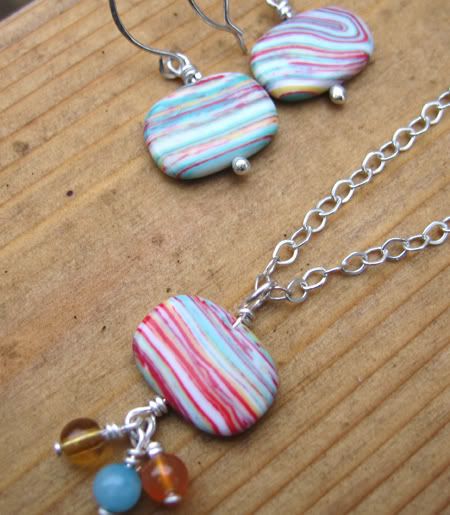 I can add a sterling silver chain to a pendant for $14. That accounts for half of that being donated as well, ie, my cost on the chain is about $7 for an 18" necklace, thus the other $7 gets donated. (I am perfectly willing to adjust the length by an inch or two either direction for the same price.) There two styles of chain to choose from, rolo or cable, and these pics are blown up, so keep in mind I'm talking small, delicate chain here.

Rolo:




Cable: (pictured with the pendant, above. The rolo will be very similar in size, just a slightly different shape.)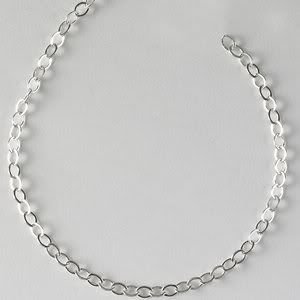 Payment can either be to paypal - suliabryon (at) yahoo (dot) com - and please add a comment to your payment that says "Rainbow", so I know at a glance what it's for, or you can mail me a check. Addresses and other such info will be exchanged via e-mail. Please either give me your e-mail here, or you can e-mail me at the standard rhienelleth at livejournal dot com.

Really, guys, please drop me a comment if you think you might be interested. I need to know if this is even worth pursuing at this point, as it does take time and work to make these.