Thank you so much to everyone who's pimped the Rainbow Drive! I'm hoping to break $100 today, but we'll see. We're already up to
$65
$78!
For sanity's sake, I have started a spreadsheet of orders. This way I have the details of what each person wants in one easy-to-find location ~ earrings, pendant, chain or no chain, what drops on each pendant...) It's also color coded for who has paid, has payment pending, and how they're paying.
For me, it's ridiculously organized. :-)
Um, in fandom things,
SPN
rocked last night, as usual.
Teddy becomes self-aware = questioning his existence, pr0n, drunkenness, and eventual suicide? OMG. Poor T. Bear.
CSI
- Lady Heather was awesome as always. But
I feel sorry for the Sarah/Grissom shippers out there. What a way to end that relationship, after seasons of push-pull and finally getting canon validation, to just...yeah. Wow. Glad I wasn't emotionally invested in them.
I do like Gil with Heather, I must admit. He is so, so broken right now.
On the gratuitous jewelry post front, I have new earrings I'm listing today. Not in any way affiliated with the Rainbow Drive, just to clarify. They're just...earrings going up in the shop: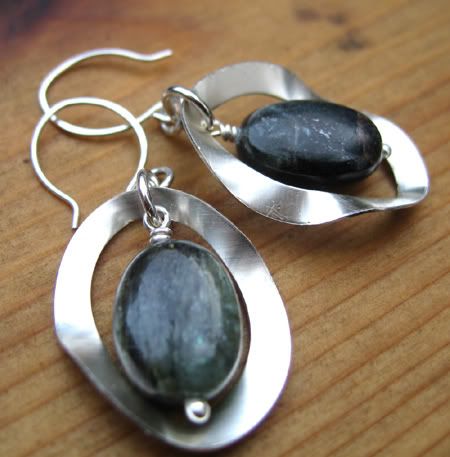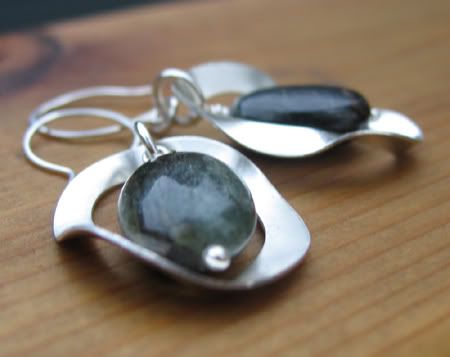 These are green kyanite with argentium silver. I really love how they turned out, even if it was different from my initial vision. :) As usual, more info and pics coming to
the Etsy store
.
Current Mood:
busy