195 userpics! Wow, Merry Christmas from LJ. :D Now I won't have to pick and choose quite so much.
Sooooo. I know a ton of you on my f-list are fans of Bollywood movies and/or are part of that culture. I have seen a few of the movies, I enjoyed them mightily, and the costumer in me
really
enjoys the gorgeous costumes/jewelry/etc.
However, I know very little of the culture beyond that cursory exposure, and I need to name a new necklace something that represents it. It isn't as flashy as what I see the women wear, but it reminds of them powerfully nonetheless. If you've perused
my Etsy store
at all, you've seen how I name things. I'm thinking perhaps the name of a Queen or other famous elegant and powerful historical woman of the culture. Or whatever else you might suggest.
The colors are silver and a fiery orange that pales to almost white. (still need to get pics off the camera).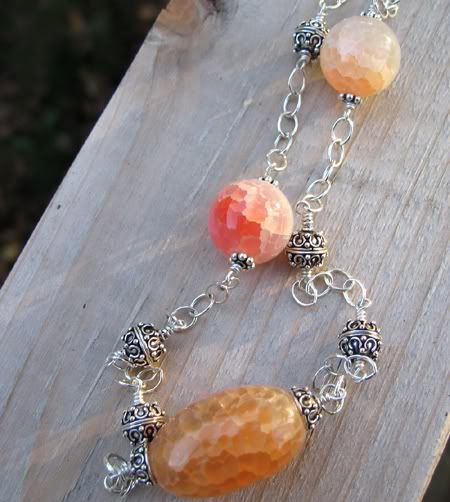 Current Mood:
happy