Largely because I'm sick. Mark and I both have some stupid bug that seems to come and go at will. Headache, nausea, sometimes a fever, and occasional dizziness. It's great! (sarcasm)
It's also been an age since I did a GJP, so I'm getting back in the LJ saddle with one today.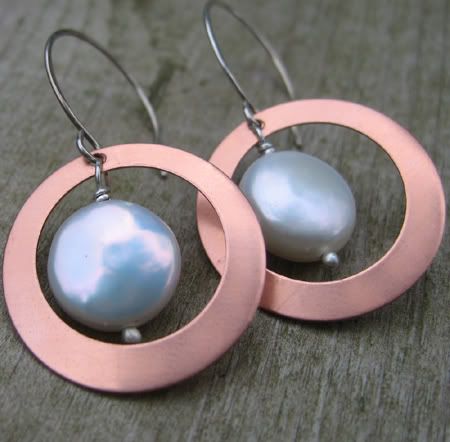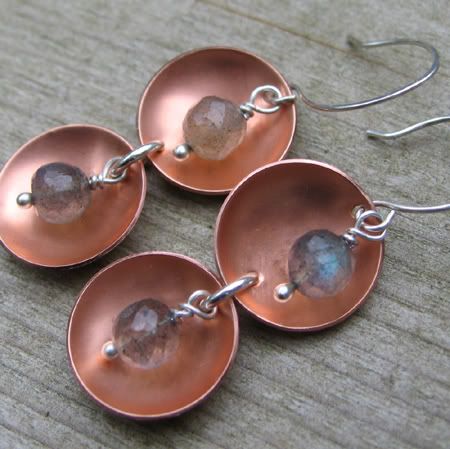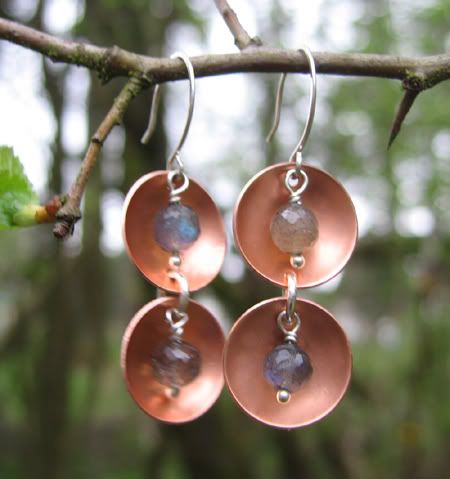 These are all hand cut and shaped by me - the copper cups are super cute and fun - they kind of jingle when worn, as the cups and stones swing against each other. I paired silver wire with the copper in both earrings, and earwires are silver so as not to affect sensitive ears (like mine). More pictures and info at
ye olde Etsy store
.
Current Mood:
sick