Not a whole lot different from the post two days ago, but I've made a longer pair of the copper cup earrings.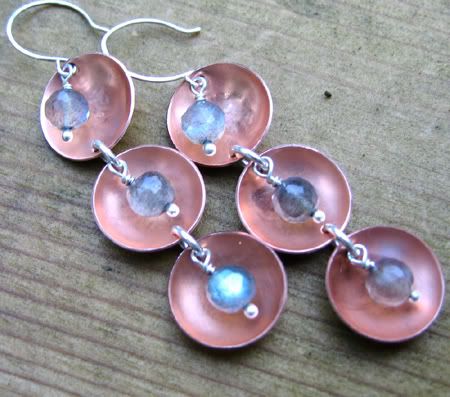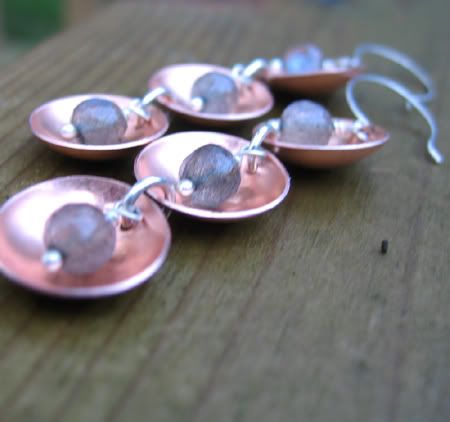 I actually made a pair of these longer ones for me, hence the pic of them being worn. And I made another pair of the the two cup version for a friend who was complaining about not having any good earrings to wear and needed a pick-me-up, and everytime I see them on her I think "Wow, those are great earrings!" Hee. :D I don't think that about everything I make. Really, I don't. :D
I did list these at
the Etsy store
, the usual more pics and info there. So far, the copper earrings have proven popular! And again, the earwires are argentium silver, so good for sensitive ears.
Current Mood:
artistic