As if the uncertainty surrounding
SCC
isn't enough,
now I have to worry about Chuck, too
?
Fail, NBC, FAIL!
Sometimes
Chuck
is the only thing with the power to cheer me up! I love it like
whoa
, and I will be very cross if you cancel it, network! [barely refrains from calling said network names until news of actual cancellation comes]
And you're keeping
Heroes
. HAHAHAHAHA! Yeah, just keep beating that horse, NBC. (I know some of you on my f-list are still fond of Heroes - sorry, but that's too epic an amount of FAIL for me to get past.)
And all of this is, what, for five nights of Leno? Are you
kidding me
???
I think NBC has just usurped FOX as the network I have the
least
amount of confidence in.
I wasn't going to post pics today, but these are pretty much what's got me back into my routine of posting daily, and I'll do whatever it takes to rise above the ennui or apathy or whatever that's been dogging me lately.
First up is some silver cups and amethyst, this time: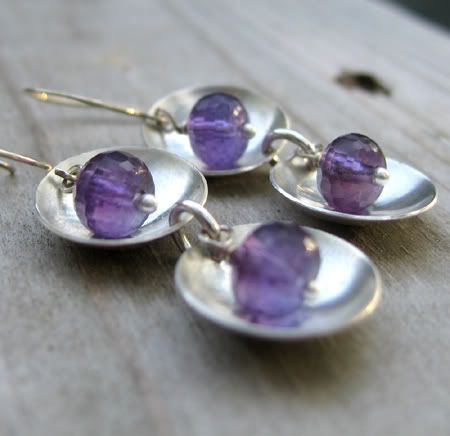 Next up is a piece that's part of an ongoing experiment to make some hair "jewelry" - there is a local high end salon who may be interesting in displaying some of my stuff:
A copper dragonfly hair pin.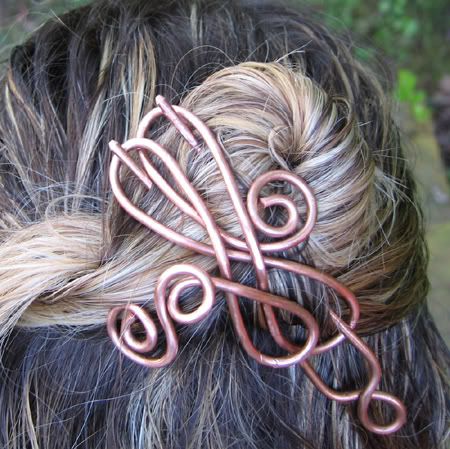 Both are available at
my Etsy store
.
I'm pretty pleased with how the dragonfly turned out. I've been using variations of one of these in my hair for two weeks. I love them a whooooooooooooole lot. :D
Current Mood:
annoyed