Just a flyby post before I head off to lunch.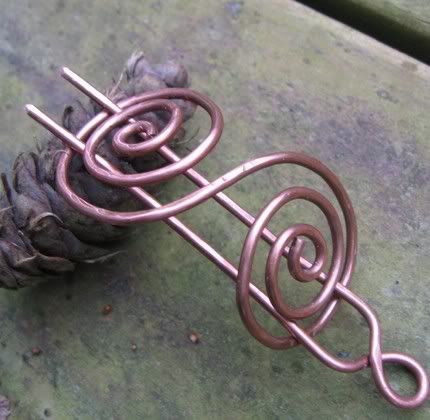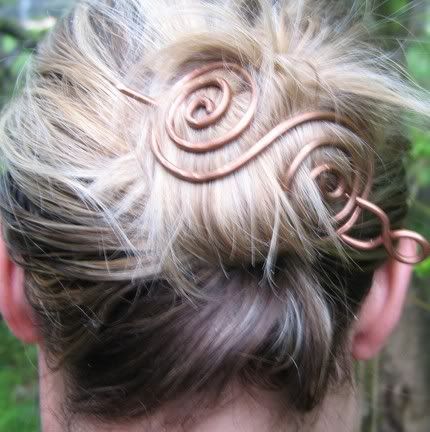 This one is large enough to hold all the hair instead of only part of it, like the dragonfly template. Listed at
the Etsy store
with more pics.
I'm also thinking about making some combs, but not sure how, yet. Some experimentation is in order.
Current Mood:
creative