An excellent weekend was had:
~ good friends visiting - fun games, good food and excellent company.
~ sunshine! It was beautiful, and temperate, and did I mention beautiful?
~ Did something I haven't in a very long time, and really, really enjoyed it. Although I am a little sore in places today. Er, and it's not what you might be thinking from that description. Honest!
~ Had a lot of fun making new jewelry. Some silver, some copper.
Silver, moonstone, and labradorite: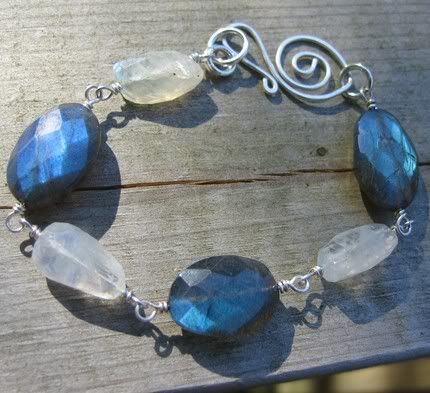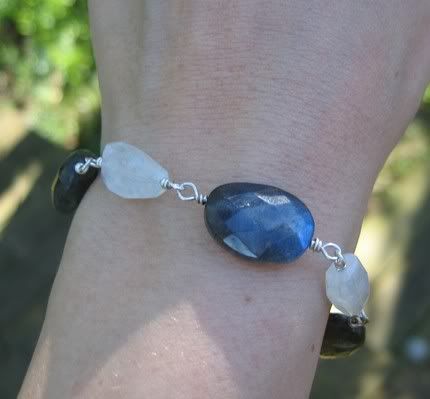 Copper, now with fun colors! One of the really amazing things about copper is how it changes color with the application of heat: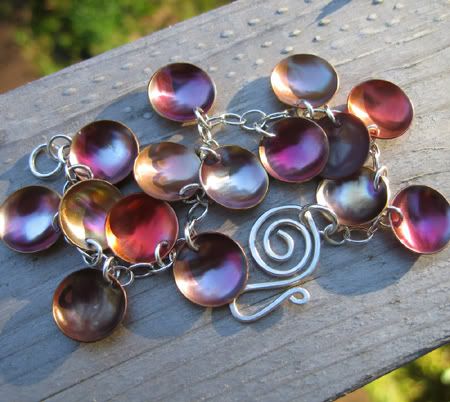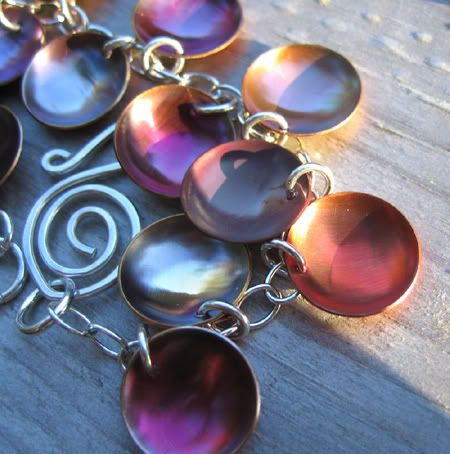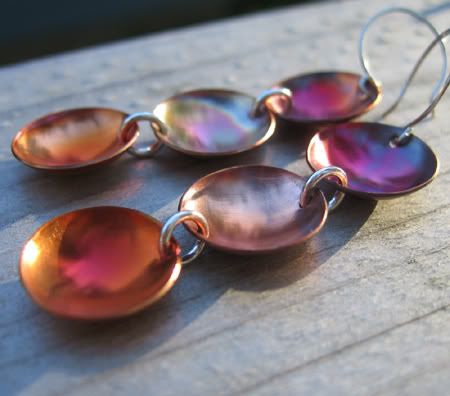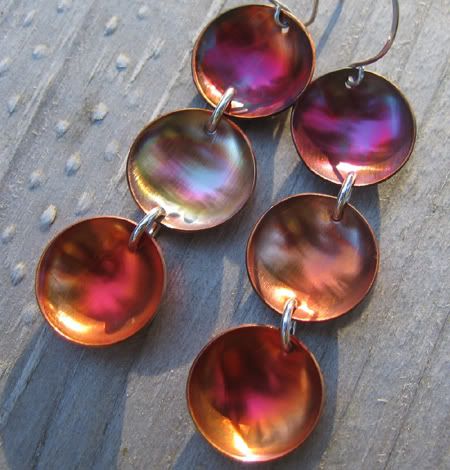 Just like nonheat-treated copper, the colors will fade with time, as the copper still oxidizes/tarnishes. An application of Renaissance Wax (what museums use to preserve pieces) will keep this from happening for longer, as will taking proper care of your pieces, like putting them away in a box when you're not wearing them. From what I understand, each Ren Wax application is good for about a year. We'll have to see, but I'm thinking I'd be willing to reapply the Ren Wax for customers who wanted to pay postage for sending me the pieces back, similarly to how I will polish pieces for people if they want to pay postage now.
More info and pics at
the Etsy store
.
Note to
xlana
- yes, the bracelet jingles! :-D
Current Mood:
artistic