So, there's this department store going OOB, and they discounted all their fixtures to garage sale prices. I bought one, as I don't have and can't afford a crappy dress form from Joann's, even on sale, and even though the, hmm, mannequin? Is
so small
it's all but useless (we're talking size 0 or less here!), the frame/stand was well worth the few bucks it cost so I can use it to finally make my own hella cheap, really useful, and true to my own body
duct tape dress form
one of these nights. Most people shove those on microphone stands, which I also could not buy for the money this mannequin was purchased for. In the meantime, I wrapped about fifteen layers of bubble wrap around this one so I could actually use to take pics of that victorian-esque bustle skirt i made several weeks ago.
Made from taffeta, I am totally in love with this skirt. It's too long for me, so it went to my friend, who gave me her bolt of the very same fabric in trade.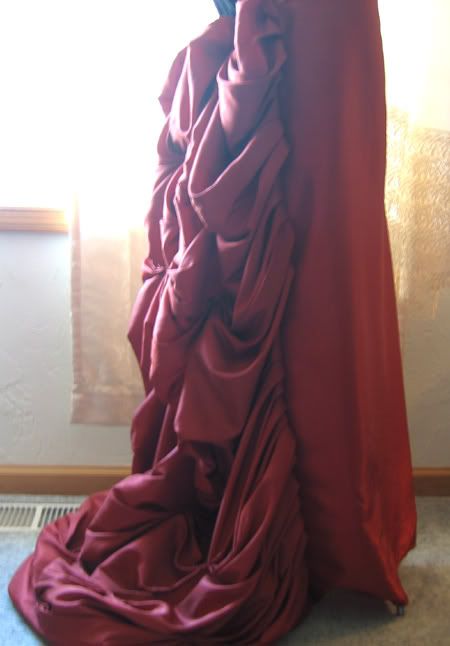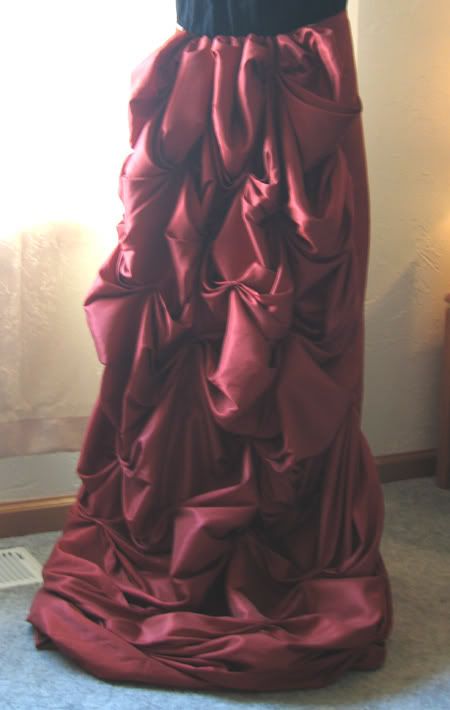 Pictured here with a corset so you can see how awesome the two go together, although the small size of the mannequin meant the corset did not fit right, but you get the idea:
I will be making more of these, in varying colors and lengths, possibly to sell at a booth my friend will have at a festival this summer.
I've been trying to post something new to
my Etsy store
every day. Here are today's earrings, in garnet and 14K goldfill: