Haven't had one of these in awhile! Truthfully, I haven't made much jewelry beyond what's been ordered and already available in the shop lately. For awhile there, I was making a new piece a day, and I burned myself out for a bit.
But this weekend, I fired up my torch again and made some new pieces.
Probably my favorite of the weekend, a druzy pendant. Druzy (also spelled drusy) are tiny crystals that form in quartz mineral varieties, like chalcedony. This piece has been cut, polished, and coated in something similar to titanium to give the sparklies and color an opalescence. I love anything that sparkles, and druzy certainly does that! I've finally found a good supplier for it, so there will probably be more to come in the future. Just look at the druzy sparkle in the sun:
I've also figured out how to make earring studs: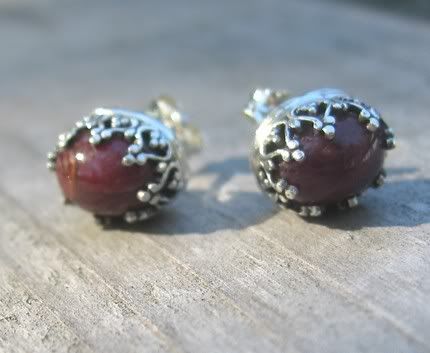 These are genuine ruby cabochons, set in argentium sterling silver.
Also, some tiny silver balls: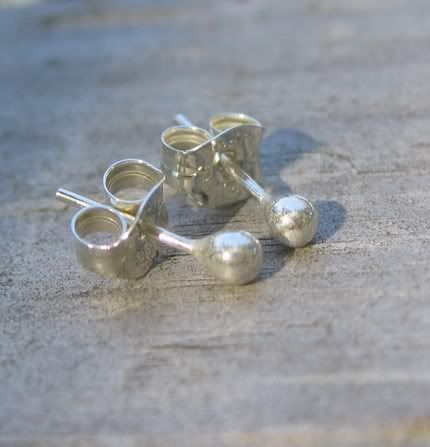 These are about 2.5mm in size, and I love them. I find them adorable and versatile. Whether worn as an accent in secondary ear holes, for everyday wear, or as a child's earring set - they are perfect!
I'm wearing some today, in fact.
More pics and info on all three at
Ye Olde Etsy Shoppe
.
I also worked on a gift for a friend, but I can't post pictures of that yet. :)
Current Mood:
accomplished