I haven't talked about it at all, but I'm making an 1860's gown to go caroling in.
I haven't sung since high school. *tries not to panic*
Anyway. We're going to be in a Christmas parade the day after Thanksgiving, and then go caroling on December 12th. Charles Dickens era costume, about half done right now.
Same basic era as civil war, btw, just different fabric choices, for the most part.
So, big bell skirt, fitted jacket top, corset, etc.
My jacket is done except for trim. My skirt is three quarters done, and I have to make my corset yet. Yikes!
However, I finally figured out how to make quick and easy ruffles with my serger! Super fast, compared to gathering by hand. Especially when one is talking about over 30 yards of ruffle!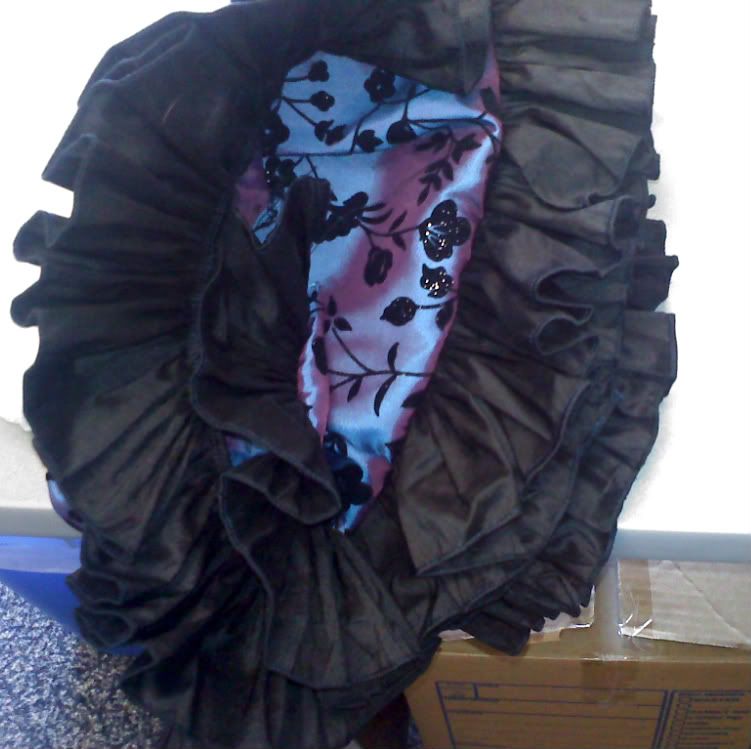 Sorry for the crappy quality - cell phone. But you can see the ruffle pretty well, and how nice and even and full it looks. Took me about half an hour with the serger to do a rolled hem, then ruffle, then attach to the bottom of the skirt. That probably would've taken me.....at LEAST and hour and a half the old fashioned way. So, very cool! And now I want to add ruffles to everything!
The fabric, by the by, is a blue flocked taffeta. Yeah, yeah, not exactly period - but it sure is pretty!
Current Mood:
accomplished