Update on the carrot cake recipe I posted the other day:
I made it and brought it in this morning (don't ask; there was an ingredient snafu last night) for everyone at work today. Two people who don't normally like cake are eating it. Two other people who love cake have told me, separately and in all seriousness, "This is
the
best carrot cake I have
ever
had!"
So it's not just me, y'all. Great recipe, great cake, easy to make, now that I've made it myself.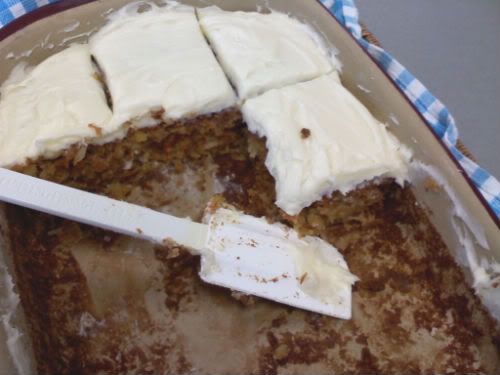 Current Mood:
pleased