I finished hand sewing all the rings to the inside of the overskirt, so I've taken some pictures of it bustled in various ways from various angles.
The ribbons were sewn to the inside of the waistband, and then you hand sew plastic rings at various spacings inside the skirt, allowing you to tie them up with the ribbons to bustle however much or little you might like.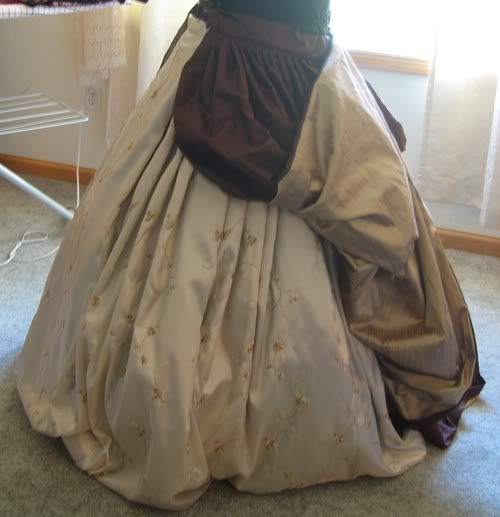 First up, a shot of one of the rings being sewn on:
And now, lots of bustle-ing: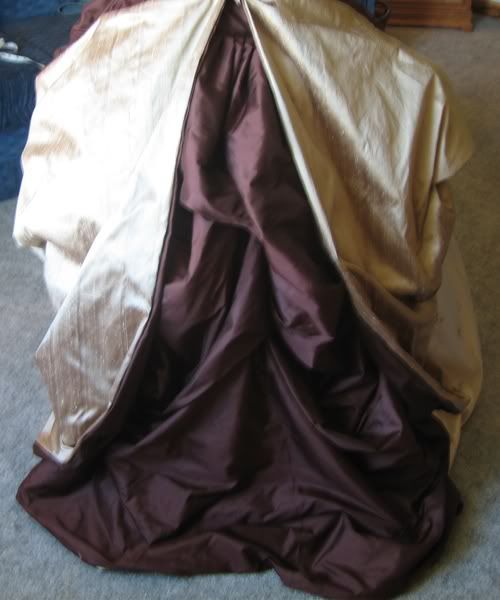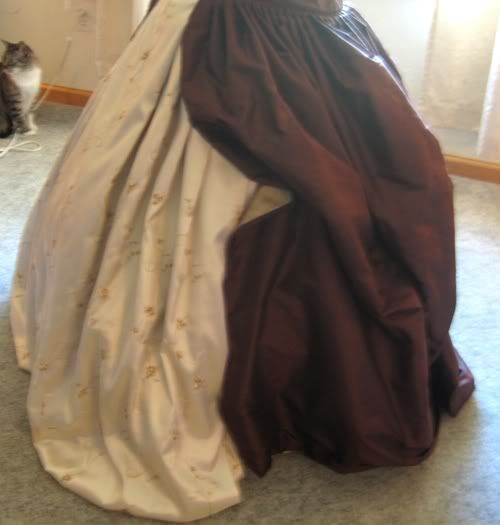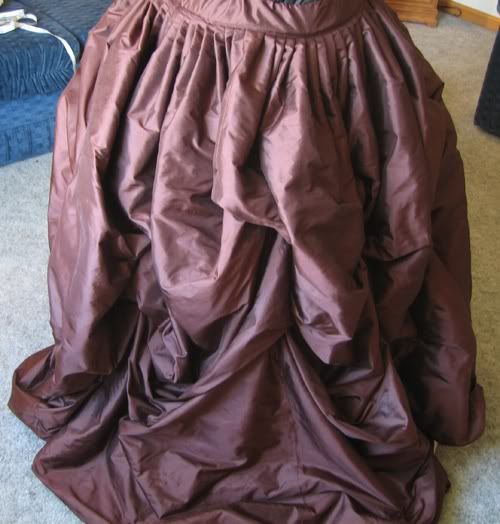 I could draw it up a lot more than it is here, this is just to give an idea. :)
I have a total of about nine hours into the overskirt, and eight in the underskirt. Next up, the bodice!
Here's a preview of some awesome golden lace I picked up yesterday for the sleeve flounces, and maybe part of the bodice: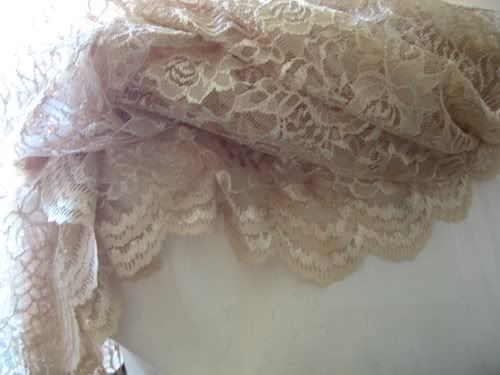 Current Mood:
content