I know people from Seattle on down have probably been posting about our crazy arctic front that's moved through the Pacific Northwest. Even as far south as mid-Willamette Valley, Oregon has seen it's share of sudden temperature drops, ice, snow flurries, and now, freezing fog! Whoo-hoo! It's supposed to be gone by Thursday, but for now, it's literally shut down pretty much everything. I know, people from colder environs laugh at our panic, but to be fair, it did rain
all
day Monday before suddenly plummeting below freezing and putting a light dusting of snow over the top of the ice overnight.
Schools pretty much announced "hey, we're closed for the next two days!" without waiting to see what the roads were going to be like tomorrow, and that has never happened before, that I can remember.
In the meantime, I was able to get out this morning and take a few pictures of our pre-winter winter storm. Or whatever.
Our dusting of snow covering the last of Fall's leaves: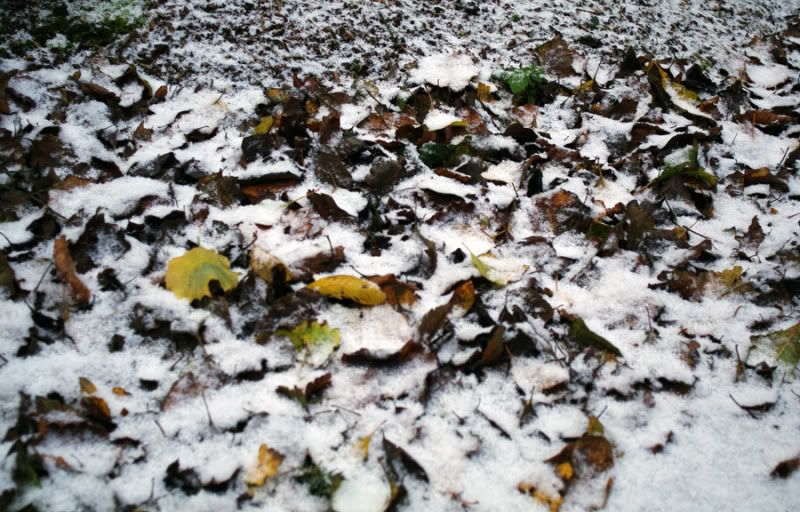 You can see it's the really cold, dry kind. In the next picture, you can actually see the wet sheen of ice on the north facing sides of the trees, highlighted with a little snow in the left of the pic, and then the leave-strewn grass is again covered in that light layer of snow.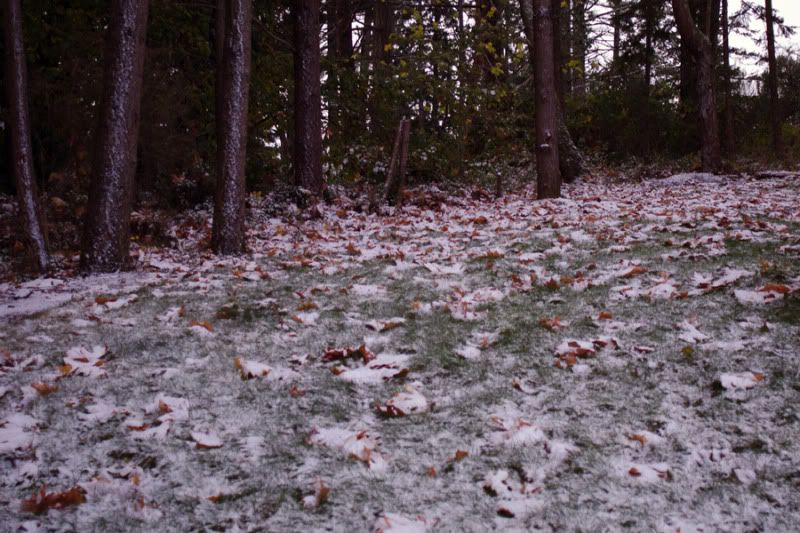 And lastly, my personal favorite of the bunch, a lone maple leaf filled with tiny snowflakes: