It's been forever since I did a GJP, so here goes! I love these new dangly hoops. I made a pair for myself, and ended up selling them when I wore them out for the first time on Monday, so I think they might end up being pretty popular.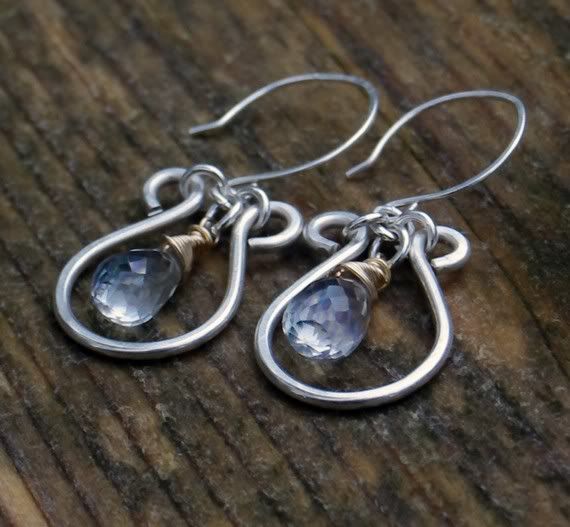 I've made two different pairs, one with mystic topaz briolettes, and another with sapphire briolettes. I've got another pair planned in gold fill with rubies, but they're not done yet!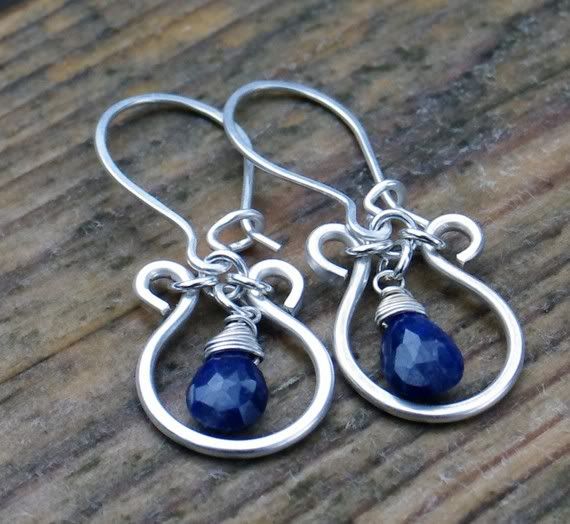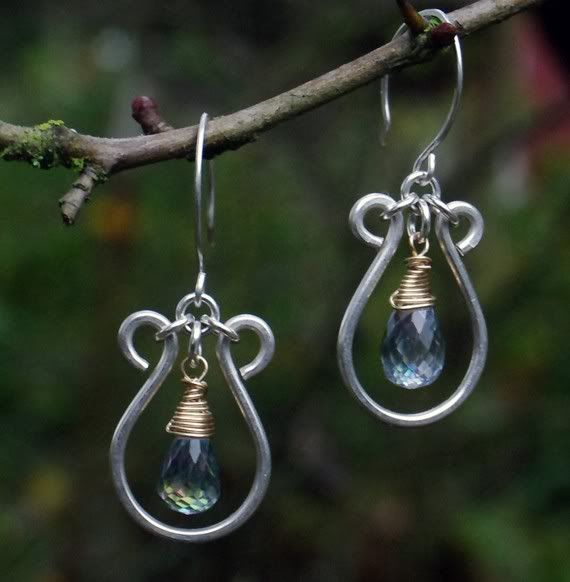 Both pairs have been listed in
my Etsy store
, and don't forget my holiday special, giving 10% off of every purchased with the coupon code Holiday2010, good through Christmas.
Current Mood:
accomplished