Sometimes, whether with writing or jewelry, an idea will come to me, and it won't go away. It intrudes while I'm doing other things. It won't let me concentrate on anything else, until I finally give in and put everything else aside to deal with it.
This was one of those: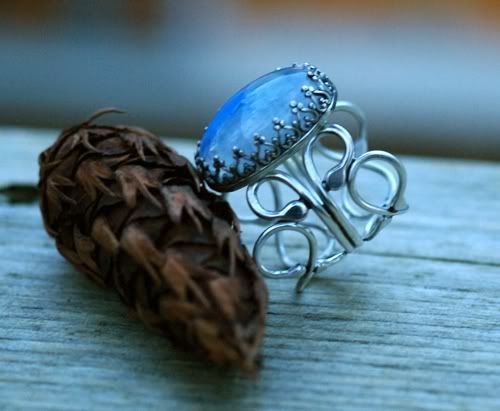 This was the rare occasion when an idea in my head turns out exactly as pictured. The band is all handmade, hand soldered filigree work designed and made by me.
Current Mood:
pleased