Valentine's Day is, of course, one of the biggest days for giving jewelry as a gift. I've always figured, why wait for a significant other to do something like that? I used to get my best girlfriends flowers on Valentine's Day, and I've been known to buy myself jewelry (back in the days before I made it. Now I just make myself something special!)
Rubies, being red and precious, are a traditional V-Day stone to give or receive. I usually offer something made with them around this time of year, and this year is no different. This time around, my first offering is a ring, set with a rose cut 1.6 carat ruby in a beautiful, traditional red color.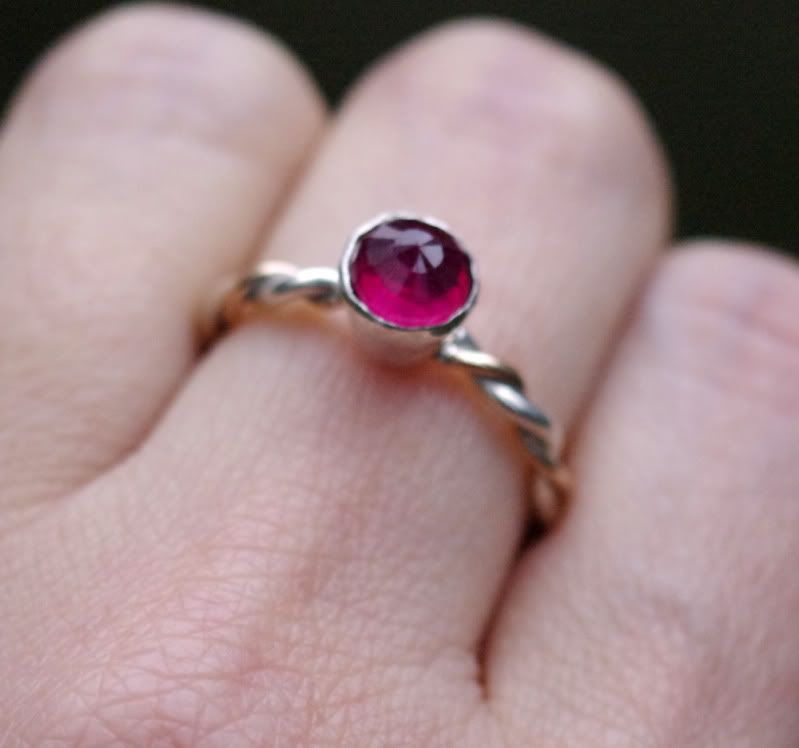 I hand forged the tapered bezel setting, hammered and polished it for shine and texture, and added a band of argentium sterling silver and 14k gold fill twisted together. Size for this particular ring is 6.75, but I could easily make it in any size.
More info and pics at
my Etsy store
, as usual.
Rubies not your thing? What gemstones would you prefer to get for Valentine's Day?