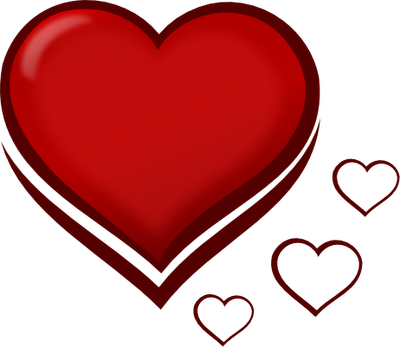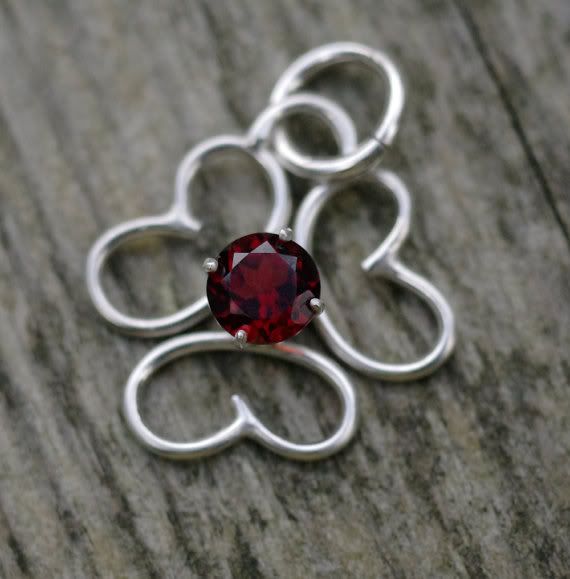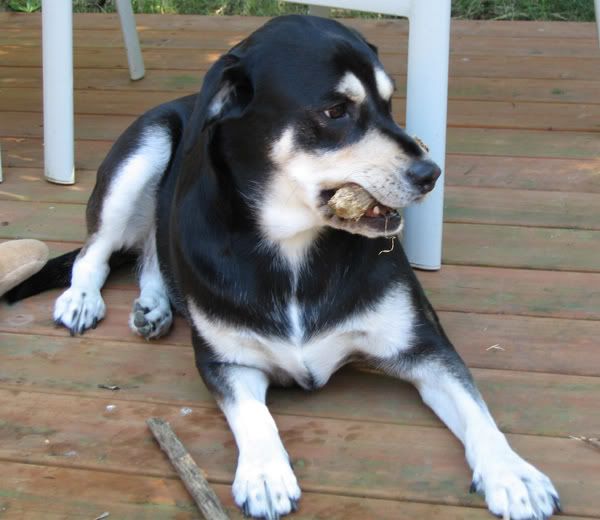 Those of you who read
my last post
probably know most of this already. Our dog Zoey is an adorable eight-year-old husky/lab mix. (And I don't use the word adorable lightly. She really is!) Unfortunately, she also has a mysterious lump of "fatty tissue" the vet used to be very unconcerned about. A lump that has recently tripled in size, and as of last night, begun to cause her pain. Enough pain that she yips and cries when she moves, or when we touch her. :(
Not long ago, in November, in fact, I posted asking for help for our cat Julius, who was ill and needed dental surgery to remove several infected teeth. I was reluctant to do this, but with me unemployed and unable to find a job, our financial situation is such that I didn't see many alternatives. That was a success! Julius got the surgery, and is doing great. In fact, right now, he enthusiastically chasing his own tail, even as I type. :) I should also update you all that his mouth does not seem to be getting used to the lack of upper fangs. Later this month, the vet who did the surgery wants us to bring him in so she can decide whether to file his bottom fangs down a little more, or if they can stay as they are, or if they cause him so much discomfort she has to pull them. She is doing this for free, in part because this is a follow up to the surgery, but also I think because she knows our financial situation is not the best at the moment. We are very fortunate that my husband's job is safe, and brings in enough, barely, to pay the bills and mostly buy things like food. Of course, we've only been living without unemployment coming in for me for about three weeks, so it could get worse. I hope not, though.
One of the ways it could get a lot worse, actually, is exactly like this. Unexpected vet bills that are very expensive. How expensive? I won't know for sure until I get Zoey in this afternoon and they tell me what they want to do. However, I do know what the answer will NOT be. It will NOT be: oh, she's fine, let's leave it. I strongly suspect it WILL be something along the lines of: let's take x-rays. Let's put her under and cut out that giant baseball sized lump. Let's have that lump biopsied for cancer. (Please, PLEASE let it not be cancer.) MAYBE it will even involve removing some of the much, much smaller lumps that have appeared recently. I don't know. I do know that all of that is not going to be inexpensive. It's money we don't have.
As many of you know, I've been working hard at
my jewelry business
, trying to build it up and get some regular sales going. Enough regular sales to take the place of a weekly paycheck. Last month was my most successful month ever, but it's not there yet. In a month, I made a little less than what I used to bring home in a week, once expenses and the cost of materials is subtracted. It's a start.
So now comes the part where I ask for help again. I know a lot of people, like us, don't have anything extra right now. I understand this, and I'm not expecting the kind of tremendous response we had to Julius. Anything at all will help, though. Once again, I am going to raffle off jewelry to those who choose to donate. Again, there will be five prizes. This time, it will be either a pair of 5mm stud earrings, or a sweetheart pendant set with the semi-precious stone of your choice. $5 is one entry, $10 is two, and so on. Also, Valentine's Day is around the corner. Maybe you see something in my store you want, for either yourself or your sweetheart. Or maybe you just want to buy yourself something special, knowing the proceeds will go to help a lovable dog who is, at the moment, hurting.
If you're in a position, like us, where you can't afford to buy something from
my Etsy store
, or donate, we can always use help boosting the signal. Thank you, everyone. We love our pets like family. They are, in a very real way, like our kids.