So, I heard back from my customer this morning.
In the first message, he apologized for upsetting me (I thought I did a fair job ok keeping my feelings out of the message I sent him, but apparently not.) Four hours later, I got a second message stating that he really wanted to apologize - he'd finally gotten a chance to look at the photos I sent on his computer instead of his phone, which just doesn't display them well, apparently, and he really likes it.
Sadly, I don't know whether to believe him. Now I have to wonder, is he just trying to spare my feelings? Because my iPhone displays Etsy pictures really well. But in the end, it doesn't matter. I'm shipping him the ring today, and that will be the end of it, whether he actually uses it or not.
For those curious, here are a couple of pictures: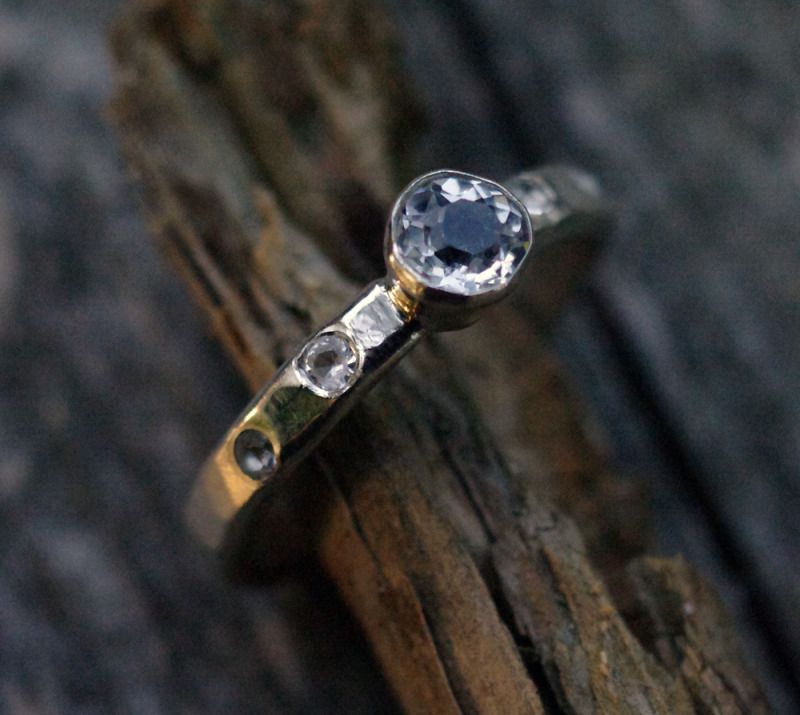 She loved a hammered band because it gave the ring an earthy look.